L to R: Jeff Goldfarb, Board of Directors Chair, Kim Coulter, President & CEO, Norm Halpern, Larry Enkin, Robert Hall, Sandra Brown, Elliott Eisen, Gerald Epstein, Ruth Abrahamson, Peter Shenfield
Sewing a button hole was a lifeline to renewal and optimism in Canada for Holocaust survivors after World War II, and the spark that ignited the creation of JVS Toronto. On June 16, 2017, JVS Toronto celebrated 70 years serving the Jewish and greater community. Our roots and history – told below by former Board of Director Chairs who helped shape it – weave together a story of giving hope and building self-sufficiency by helping people facing restrictive hurdles in life gain employment.
Starting a seven decade journey
In post-war Europe, Holocaust survivors living in Displaced Persons Camps (DP Camps) waited for admittance into any country that would take them. Max Enkin was one of the businessmen instrumental in The Tailor Project that identified those in DP Camps as tailors if they could sew a button hole. As a result, 2,000 Jewish garment industry workers came to Canada in 1947.
This experience lead Max Enkin to establish Jewish Vocational Service of Metropolitan Toronto, now called JVS Toronto, to support Jewish immigrants, Holocaust survivors, and members of the Jewish community facing anti-Semitic hiring practices.
1940s
"I met one of the tailors who came through that program. When he saw my father, he recognized him as selecting him from a DP Camp. My father said, 'Most who came here weren't tailors. Why are you still in the industry?' He replied, 'Mr. Enkin, I was a tailor.'"
Larry Enkin, Son of JVS Toronto Founder, Max Enkin
JVS Toronto opens its doors on June 16, 1947 at 455 Spadina Avenue, fittingly in the Tip Top Tailor Building

$7,314 from the

Jewish Welfare Fund of Toronto

funds the agency

Founder Max Enkins becomes first Board of Directors Chair

Vocational counselling and job placement services are provided to newcomer clients

Agency becomes a member of what is now the

United Way Toronto & York Region
---
1950s
"In the 1950s, JVS Toronto's employment services were placing clients in manufacturing jobs, often in the garment industry. But agency staff realized that traumatized Holocaust survivors needed more support before they could hold a job. In 1956, a work-adjustment program was developed using packaging and assembly work-based training to prepare clients with addictions, mental health issues and disabilities for employment becoming a well-used model for rehabilitation in a controlled setting. "
Elliott Eisen, JVS Toronto Board Chair, 1988 – 1991
---
1960s
"As the 1960s came to a close, members of the Board worked together to support JVS Toronto's purchase of an industrial facility to relocate the 152 Beverly Street rehabilitation workshop and employment services to 74 Tycos Drive, the agency's current head office."
Robert Hall, JVS Toronto Board Chair, 1965 – 1967
Two assembly workshop locations open supporting senior clients with daily activities

Psychological services

begin in one

Jewish day school

through a grant, growing to six schools by the end of the decade
---
1970s
"The workplace, largely unchanged since the 1950s, was starting to transition seeing an influx of women entering the workforce. JVS Toronto continued to place job seekers in manufacturing-based jobs, as well as office-based occupations like typists, stenographers, receptionists, secretaries and bookkeepers."
Gerald Epstein, JVS Toronto Board Chair, 1974 – 1976
---
1980s
"Immigration to Canada saw people arriving from Hungary, Poland, Romania, former Yugoslavia, Israel and Middle Eastern countries; and many found their way to JVS Toronto for job search support. A partnership with JIAS Toronto was formed to help the continued wave of Jewish newcomers from Russia connect quickly to employment."
Sandra Brown, JVS Toronto Board Chair, 1986 – 1988
Pre-employment training starts for people with mental health issues requiring specialized support before starting work

Program for individuals with disabilities begins providing employer incentives to train clients on-the-job

Short-term program offers career and employment counselling to Jewish youth
---
1990s
"These centres attracted large numbers of clients and employers looking to hire and wanting access to financial incentives. Later in the decade, JVS Toronto's third location opened with a youth-focused employment resource centre launching the agency's youth employment services."
Peter Shenfield, JVS Toronto Board Chair, 1994 – 1996
---
2000s
"As a result of the global economic crisis in 2008, followed by planned funding model changes in 2010, JVS Toronto went through a significant program and organizational restructuring. Leaner, more streamlined and refocused, JVS Toronto's generalized employment services now exceed specialized programming to help those affected by economic fluctuations and the reduction of traditional full-time positions."
Norm Halpern, JVS Toronto Board Chair, 2002 – 2004
Growth of specialized pre-employment and employment programs focus on youth, individuals with developmental disabilities, women, newcomers and Jewish community services

Online services begin with

online mentoring

followed later by

pre-arrival employment

preparation for newcomer clients
---
Today and Tomorrow
"There's one thing that remains unchanged at JVS Toronto over the past 70 years – the drive to help people with complex circumstances get a job. Access to critical employment services help clients gain stability, an improved livelihood, and the opportunity to leave with more dignity than when they arrived. Now more than ever, JVS Toronto remains committed to the vision that every individual has opportunities for employment."
Ruth Abrahamson, JVS Toronto Board Chair, 2010 – 2012
---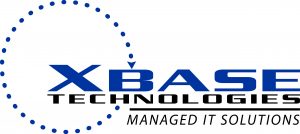 We thank XBASE Technologies Inc. for being our 70th anniversary sponsor.