Mark a Special Occassion with an E-Card
Sending an e-card along with a donation is a wonderful way to recognize a special person in your life, whether it is to wish them happy holidays, to recognize an important event in their lives such as a birthday, anniversary, wedding or as a year-end thank you to a teacher.
An e-card is a special way to honour the memory of a departed loved one. A memorial gift to JVS Toronto, may be made by you alone or by a group of people such as family, neighbours or fellow workers.
Suggested minimum donation of $10. The amount of the gift will be kept confidential and you will receive a tax receipt.
Ordering Cards
Please note that due to COVID-19, greeting cards will not be mailed. Only e-cards are available. To send a gift and select an e-card, please fill out the form below. For assistance making a donation, please contact 416-649-1666 or donations@jvstoronto.org.
JVS Toronto is a registered Canadian charity. Our Charitable Tax Number is 10753 5015 RR0001.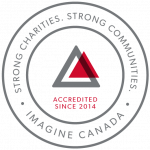 JVS Toronto is accredited under Imagine Canada's national Standards Program.
With this achievement, we join a growing community of organizations dedicated to operational excellence.
The Standards Program Trademark is used under licence by JVS Toronto.