As a non-profit, charitable organization, JVS Toronto is generously funded by the United Way of Toronto and York Region, UJA Federation, all levels of government, and through donations. We recognize and thank all our donors and funders for their continued support. This list reflects funds and donations received between April 1, 2016 and March 31, 2017. We have made every effort to ensure that donors have been correctly acknowledged. Please report any errors or omissions to donations@jvstoronto.org.
"We are proud to support agencies like JVS Toronto that play a vital role in poverty reduction by preparing people for work and placing them in quality jobs that are stable and secure."
– Ruth Crammond
Director, Capacity Building, Programs & Grants
United Way Toronto & York Region
"UJA Federation works closely with JVS Toronto on poverty reduction, and is honoured to support their vital programs that help our community's most vulnerable find meaningful work and move towards self-sufficiency."
– Sandi Pelly
Director, Capacity Building for Social Services
UJA Federation of Greater Toronto
Funder Recognition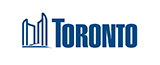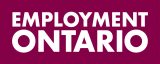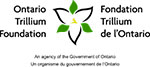 FEDERAL
Immigration, Refugees and Citizenship Canada
PROVINCIAL
Ministry of Advanced Education and Skills Development
Ministry of Community and Social Services
Ministry of Citizenship, Immigration and International Trade
Ministry of Economic Development and Growth
MUNICIPAL
OTHER
UJVS Federation of Greater Toronto
United Way Toronto & York Region
York Region District School Board
---
Our Donors
Endowment Fund


Berger Family Fund

Future Planned Giving


Anonymous

Family Funds


Eunice & David Mouckley Fund

Joseph & Betty Skolnik Fund

Karen Goldenberg Legacy Fund

$100,000+

The Friedberg Charitable Foundation/ Dov Friedberg

$75,000 – $100,000
David Green & Daphne Wagner, Mikey Green & Lita Green
$25,000 - $49,999
Judith Teller Foundation
The Oakville Foundation for Intellectually Handicapped People
$5,000 - $9,999
Brooke Foundation
Nathan & Glennie Lindenberg
Robert & Ellen Eisenberg
$1,000 - $4,999
Avi Pollock & Nicole Shuckett
Brian Rowe & Katharyn Webb
Canadian Friends of Israel Elwyn
Dr Barry & Helen Goldlist
Gil & Gail Faclier
Jeffrey & Lydia Goldfarb
Jonathan & Merick Kopman
Kim Coulter & Dave Safarian
Lorne and Carol Goldstein Family Endowment Fund
Michel Silberfeld & Susan Fremes
Ontario Osteopathic and Alternative Medicine Association
Paul & Carrie Habert
Stanley & Rhonda Gordon
The MacKay Group Wealth Management and RBC Dominion Securities Donations Committee
William & Helene Skolnik
$500 - $999
Anonymous
Anonymous
Amos & Danielle Adler
Dr Peter & Janet Herman
Imperial Coffee and Services Inc.
Ivor & Renee Simmons
Jackman Foundation
John Rose
Jordan & Faith Banks
Megan Thomas
Paul Deegan & Rebecca Goldfarb
Simon & Gaby Fisch
$250 - $499
Anne & Des Levin
Avi & Rachel Goldfarb
Bernard & Carole Zucker
Carl McGee
David & Nancy Goldbloom
Dr Daniel & Beatrice Traub-Werner
Gary Gladstone
Harold & Ethel Freeman
Harvey Kalles Real Estate Ltd.
Jay & Allison Steinberg
Larry Rich
Mark Buck
Paula Keyfitz
Phyllis & Ab Flatt
Robert Skolnik & Judi Swartz
Senator Jerry Grafstein
Sensible Heating & Air Conditioning
Stan & Sue Goldfarb
Steven & Rodeen Stein
Sydney & Karen Goldenberg
Vicki Loftus
Wendy & Steve Dudkiewicz
$100 - $249
Alan Silverstein & Olga Fershaloff
Amerikanka Inc
Amy Plourde
Anne Goldman
Anthony Kroll
Avery Shenfeld
Barry & Hanna Gordon
Bernard Weinstein
Bert & Barbara Stitt
Buddy & Leigh Eisenberg
Daniel Wilson & Amy Ticoll
David & Donna Kirsh
David McCulloch
David Merkur Holdings Inc.
David S. Wilson Professional Corporation
Deanna Peranson
Dr Hadley Koltun
Dr Morris (Mickey) & Maureen Milner
Dr Reena Kronitz
Elaine Pantel
Eleanor Levine
Elliot Eisen
Engelite Charitable Foundation
Erin Payne
Fred Levitt
Gerald & Elaine Yaffe
Gerry Rowan
Harriet Bain
Hugh Furneaux
Irving Matlow
Joel & Adrienne Slan
Joel Prussky
Jon Ennis & Janice Karlinsky
Jonathan & Diane Wilson
Jordy & Jillian Robins
Joseph & Elaine Steiner
Lee & Ruth Abrahamson
Leslie Richmond
Lisa Woznica
Manny Mitchell z"l & Merle Friedman
Marilyn London
Martin Wasserman
Marvin Zweig
Marylka Empey
Melvin & Sandy Brown
Mende Lerner & Harriet Stein
Michael & Henrietta Kestenbaum
Mitchel Smith & Lili Little
Mona Levenstein
Moshe & Ena Greengarten
Murray & Ellen Blankstein
Nancy Abbey
Neil & Kate Rabinovitch
Neil Petroff
Nicole & Sean Diamond
Paul & Barbara Bernstein
Penn Family Endowment Fund at the Jewish Foundation of Greater Toronto
Peter & Bonnie Levy
Peter Perruzza
Peter Shenfield
Philip & Adele Glassman
Phyllise Gelfand
Razelle Roebuck & David MacCoy
Richard Cummings
Richard Krelstein
Robert & Dorothy Ross
Robert & Dorothy Till
Robert & Judith Habert
Robert Herman
Ryding Regency Meat Packers
Samuel Kolber
Sara Zimmerman
Saul & Cindy Goodman
Scott & Robynn Joliffe
Sharon Herman
Sheila Steinhardt
Stanley & Gail Rapkin
Stephen & Heshy Altbaum
Stewart & Jacqueline Irvine
Stuart Ducoffe
Susan Lester
The Lawrence and Judith Tanenbaum Family Foundation
The Leonard & Felicie Blatt Foundation
The Mayvon Foundation
Title Textile Company
Wayne Burns
Wendy Eisen
Yonit Fuhrmann
Yoram & Ayala Beck
---