A Message From Our Leadership
The journey to finding a job is not just about individual success; it's about fostering a thriving community and creating lasting change.
The job market's ups and downs have a ripple effect on our economy, shape the fabric of our society, and influence the overall well-being of our communities. This understanding continues to guide JVS Toronto's commitment to effecting positive change, empowering individuals to forge paths towards brighter futures.
Driven by community needs, we adapt to rapid technological changes and the dynamic job market, creating opportunities and building bridges between job seekers and employers. Collectively, we create inclusive workplaces that celebrate diversity, allowing people to reach their highest potential. Together, we've worked through a remarkable year of transition. It's a testament to the collective effort of the public sector, stakeholders, and networks that make the work we do possible.
In our Annual Report, you'll learn of how JVS Toronto embodies community and collaboration. You'll read inspiring stories of individuals becoming empowered, overcoming challenges, and achieving self-sufficiency
---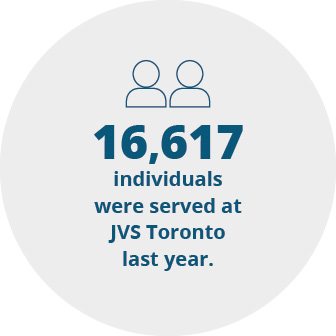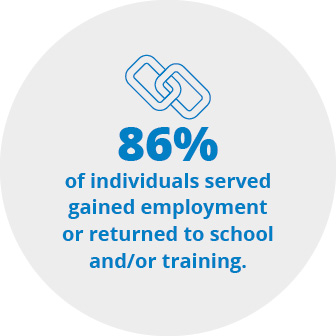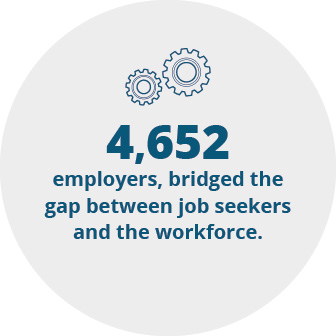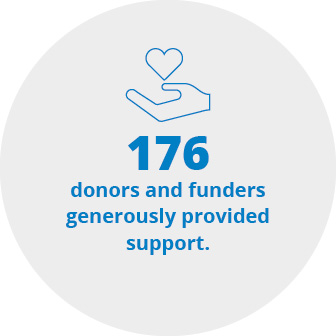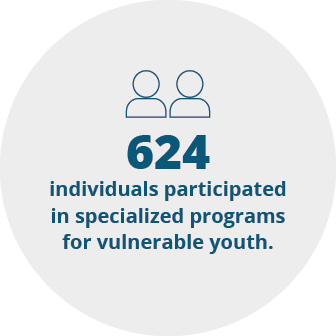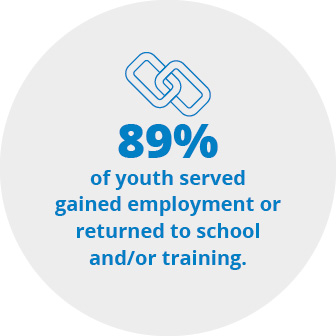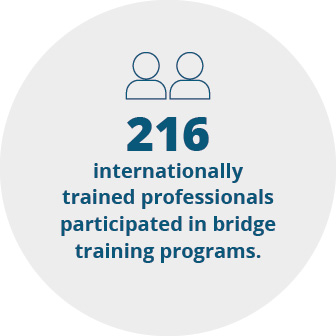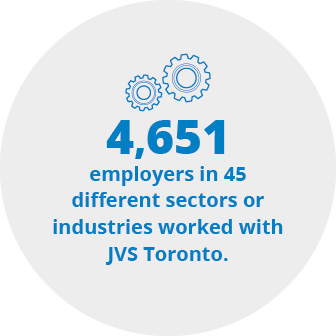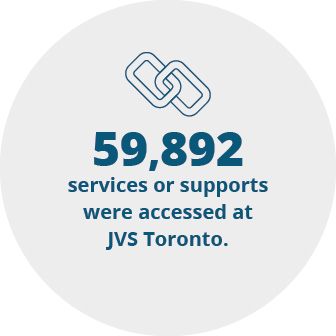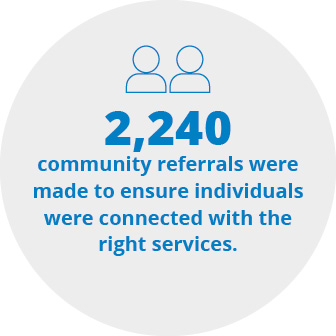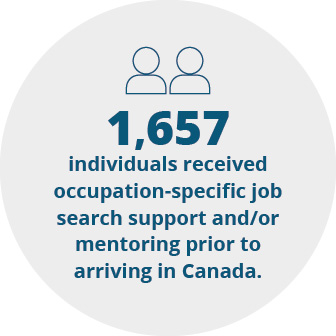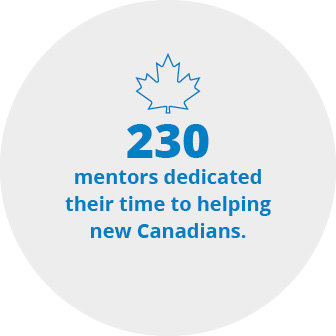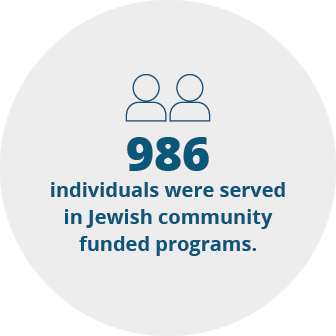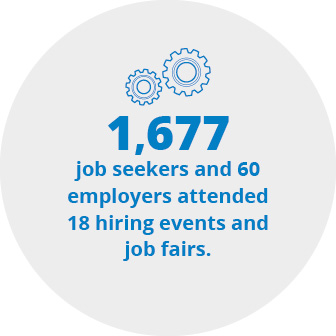 ---

Our Success Stories
This past year, over 16,600 individuals came to JVS Toronto in search of meaningful employment. While they all shared a common goal, each had their own story with unique challenges and successes. Below are just a few of these remarkable journeys. Find more inspiring stories in Innovate & Elevate: Annual Report 22/23.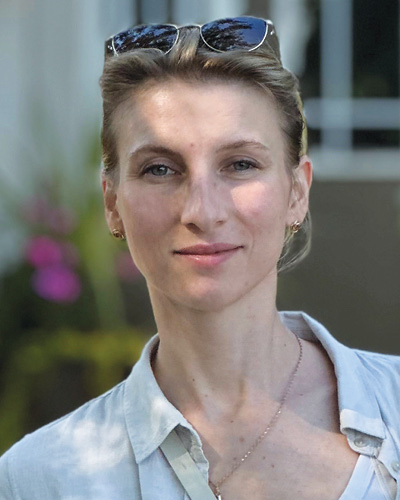 Working with Yaryna
Yaryna's life held great promise. As a young doctor, wife, and mother of two, she had just completed her medical education and was ready to start her own practice. However, the war in Ukraine interrupted her promising future. In just 24 hours, she left her home for Canada with her children, while her husband had to stay behind.
As a newcomer, Yaryna faced numerous challenges. Language barriers and the lack of Canadian work experience stood as obstacles in her journey to rebuild her career. Her dream of practicing medicine felt distant, as she wasn't licensed to practice in Canada.
JVS Toronto became Yaryna's beacon of hope. Through ISAGE (International Skills Applied for Geriatrics) – a bridge training program for newcomers – she found a way to combine her expertise with Canadian standards. The program offers a unique blend of academic learning at George Brown, hands-on experience, and mentorship from industry professionals. Balancing full-time work and childcare, Yaryna began studying the field of Geriatrics.
Yet, Yaryna's journey wasn't solely about acquiring skills; it was about finding a supportive community. Group sessions offered her a space to build her English proficiency while forging connections with others on a similar path. The support she received gave her confidence and eased the weight of starting anew.
JVS Toronto's commitment to fostering collaborative partnerships can be demonstrated through the ISAGE Steering Committee. Comprised of representatives from George Brown College, employers, social service agencies, and industry professionals who act as advisors, the committee ensures that these programs benefit from the community expertise and resources. This collaboration enhances the effectiveness of these programs in assisting clients rebuild their careers.
Yaryna's journey exemplifies resilience. After successfully completing the program, she is now working as a Recreation Assistant at the Ukrainian Canadian Healthcare Organization, caring for seniors and contributing to her community.
Working with Desmond
Embarking on a career change is a daunting challenge that resonates with many. There is often the fear of uncertainty, feelings of self-doubt, and a lack of direction. Despite having a well-established career, Desmond had spent years in a job that left him feeling increasingly unsatisfied. He yearned for change, seeking a path to employment that he would find fulfilling and meaningful.
In June 2022, the Financial Post reported, "Many Canadians are taking chances on new career opportunities amid what has come to be known as the 'Great Resignation.' According to a recent survey by ADP Canada Co., roughly 24% of Canadian workers have changed jobs recently."
Recognizing the crucial link between career satisfaction and overall wellness, Desmond sought help from a health practitioner, who then referred him to JVS Toronto for Career Exploration and Counselling. This referral highlighted the importance of JVS Toronto's expertise in the community and the power of cross-sector collaboration in providing comprehensive, wraparound support.
From the very first session, Desmond whole-heartedly committed himself to the process. Amidst a multitude of potential career choices, he discovered a calling that resonated with him – teaching at an elementary school. With newfound clarity, Desmond set his sights on a Master's program in Child Studies at the University of Toronto. Simultaneously, he embarked on a quest to find the right volunteer opportunity for valuable experience working with children – a pivotal step toward his dream job saying, "Now I have a goal to work towards."
Desmond's journey embodies our mission at JVS Toronto – to create pathways, inspire hope, and guide dreams to realization. It underscores the profound effect work can have on a person's happiness and well-being, reminding us that it's never too late to pursue a purposeful career. It also showcases the power of collaboration between JVS Toronto and professionals across sectors, providing individuals with the comprehensive support needed for success.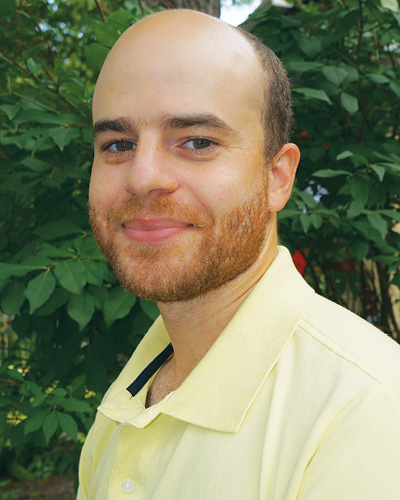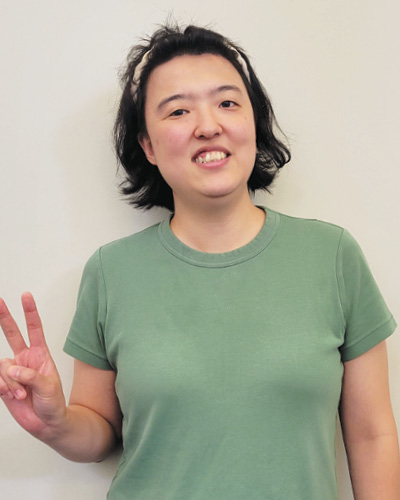 Working with Judy
Judy yearned for greater independence and personal growth. She found her path within JVS Toronto's Developing Work Connections (DWC) program – a pre-employment initiative that equips adults who have developmental disabilities with skills for meaningful integration into the community.
Debilitating anxiety cast shadows over Judy's aspirations. Her journey into DWC coincided with the shift to virtual workshops due to COVID-19 lockdowns. With the guidance of JVS Toronto staff at the Al Green Resource Centre for disability employment and inclusion services, she began forging connections with counsellors and peers in these online workshops.
Adults with disabilities are disproportionately represented in this country's unemployment rates. In Canada, there are an estimated 1.9 million individuals with disabilities, aged 15-64, who are not in school or employed. 852,000 of those individuals have the potential to work, yet only 60% are employed (Statistics Canada). Without meaningful employment or volunteer opportunities, adults living with disabilities face increased isolation.
As DWC transitioned back to in-person workshops, Judy's newfound confidence wavered. The prospect of public transit induced a paralyzing anxiety. Recognizing her struggle, our dedicated Disability Services team devised a plan. A counsellor became her companion, embarking on the one-and-a-half-hour journey each way. Over time, Judy's confidence grew, and the barriers of anxiety gradually lessened, allowing her to navigate the city independently.
Her moment of empowerment came during a morning commute when Judy found herself on an unfamiliar route. Summoning her courage, she engaged in a conversation with the bus driver to ensure she was on the right path.
Her newfound skills and enhanced confidence have transformed her from a hesitant virtual participant to a confident traveller within the city. Thanks to the collective efforts of our dedicated Disability Services team, she now engages in meaningful volunteer opportunities in the community at organizations like Dress for Success, Evergreen Brickworks, and The Salvation Army.
Working with Fardeen
Fardeen had always been passionate about technology. It was a spark that ignited during high school when he volunteered at the computer lab, helping fellow students troubleshoot tech issues. As his graduation was fast approaching, he set his sights on a career in the retail tech industry.
The reality of the job market hit Fardeen hard. The unemployment rate for young job seekers in Ontario, aged 15-24, increased to 5.5% in 2023 (Statistics Canada). In an industry where demands were rising, employers sought more than just entry-level skills. Fardeen faced rejection after rejection, battling feelings of frustration and self-doubt.
Fardeen turned to JVS Toronto's Youth Job Connection (YJC) program for support. The two-month program offered him more than just job search assistance and pre-employment training; it provided him with a network of people who believed in his potential.
His employment specialist recognized the importance of not only providing job support, but also nurturing a relationship that could keep youth, like Fardeen, engaged. She encouraged his perseverance, knowing that youth often feel disconnected from community services. Her mission was to bridge that gap to provide hope and crucial support.
In time, Fardeen's persistence paid off. His employment specialist took action, establishing a connection with the Regional Manager at a particular Staples location that had captured Fardeen's interest. This effort led to an interview for a trainee position. His contributions had a noticeable impact on the store's bottom line and Staples offered him a permanent position.
Collaboration with employers is a core element of JVS Toronto's approach, providing young talents like Fardeen with valuable on-the-job experience. Today, Fardeen thrives at Staples, poised for a bright future in the field he is truly passionate about.
Fardeen's story goes beyond securing a job; it's a story of hope for young people at the early stages of their careers. It reminds us that with unwavering support, perseverance, and strong community connections, dreams can become reality. His journey exemplifies the power of believing in oneself and staying connected to local supports, paving the way for future success.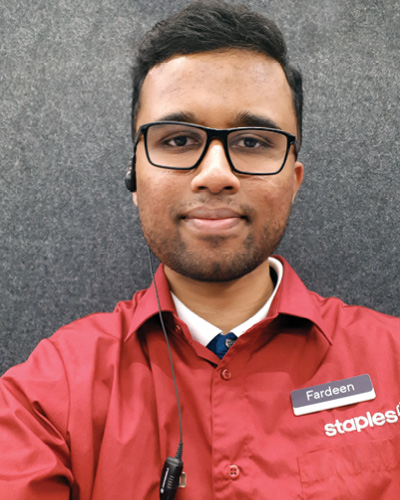 ---
Downloads