Are you bored at work or school? Do you dream of finding a career you love, but have no idea where to start?
JVS Toronto's Career Counselling program will identify your skills and interests, and uncover the career path that will make you feel happy, successful and fulfilled.
Finding a rewarding career path is a difficult process for many of us. We're rarely taught how to make good career decisions, and often need help uncovering what we're good at.
JVS Toronto is here to help. Each year our Career Counsellors help hundreds of people find career paths that bring them happiness and success. Our team of professional counsellors are trained to uncover your hidden motivations and desires. This information is used to build a clear picture of what jobs will fit your personality and skills, and then identify specific career paths that align with your values and motivations.
Get a clear picture of what jobs will fit your personality and skills, and then identify specific career paths that align with your life-goals.
Do I need career counselling?
There are two types of people who really benefit from career counselling: students who are unsure of what to study or what they're good at, and adults who want a career change but are unsure of which direction to take.
Career Counselling will help you:
Understand your values and motivations
Discover what makes you happy and fulfilled
Decide on what to study in college or university
Get a job you'll enjoy that uses your education and experience
Find career paths and jobs that are matched to your interests, skills and life goals
If you've had trouble in any of these areas, you're not alone. Whether you're still in school or already working, it's never too late to put yourself on the right career path.
How does career counselling work?
Career counselling at JVS Toronto teaches you a system for making good career decisions and identifying a career path that's right for you. While everyone will have different outcomes, the process of creating a personal career path can be broken down into four universal components.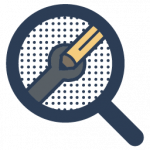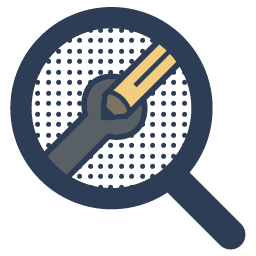 1. Know your interests
What do you like to do? The question seems simple, but it's often the trickiest one to answer. We all like to do many things, but getting paid to do them is often a challenge. You will discover which of your interests can earn you money and become the foundation of your career path.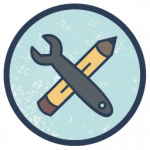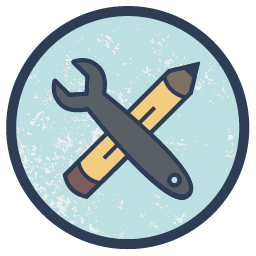 2. Know your skills
We're not always good at the things we like to do. To be successful at a job you need to know the difference between what you're good at now, and what you'd like to be good at in the future. This identifies realistic job options, as well as the foundation of your career progression.
3. Know your values
We'd all like to be rich, creative, secure, and help others, but what values are truly necessary for you to have a fulfilling life? We often chase things like money and success, only to find they don't always make us happy. You will discover which values and achievements make you truly happy.
4. Know your personality
What makes you, you? Are you a people person, or do you love working alone? Your personality has a huge role in determining what jobs you will be successful at. You will learn how to leverage your natural strengths to identify a career path that suits your personality.
Each component will be explored in a one-on-one session with your Career Counsellor. You will add jobs and career directions to your profile as you complete each session. By the final session, you will have identified the top two to three career options that match your interests, skills, values and personality.
By the end of the process, you will have:
A clear understanding of your interests and skills
Clarity on what motivates you at work or in school
Career paths that are realistic, fulfilling and attainable
Specific job recommendations that match your personality and life-goals
How long does career counselling take?
It can take just four weeks to identify the career path that's right for you. Generally, you will meet with your Career Counsellor for a one-hour session and cover one of the four components. After each session, you will get a self-assessment to complete at home in order to prepare for the next component. Most of our clients complete their full profile and career plan in about four weeks, but appointments can be tailored to your schedule and availability.
About our team
We have been delivering career counselling services in the Toronto and York regions for over 50 years. All of our Career Counsellors are certified and hold a Master's degree in Education, Counselling and Psychology, and are qualified and experienced in delivering academic and career counselling services.
Contact us today for more information
Still have questions? Give us a call! Our offices are open Monday – Friday, 9:00am – 5:00pm.
(416) 649-1600
pave@jvstoronto.org
"Before coming here I felt so overwhelmed by career options. You have given me clarity on what I really need to have a happy and successful career. I can't wait to jump into my new career direction!"
Book an Assessment
Autism Spectrum Disorder (ASD) Assessment
$1,500
An ASD assessment for children, adolescents and adults can identify both strengths and challenges associated with ASD such as social communication difficulties.
Autism Diagnostic Observation Schedule (ADOS-2)
An in-depth interview
Review of assessment results, diagnosis and referral resources
Career Counselling
$150 per hour
Affordable one-on-one counselling that will uncover your values and motivations, and connect them to career paths and jobs that match your unique learning profile and skillset.
Learning profile
Skills and aptitudes profile
Life-goals clarification
Personality exploration
Psychoeducational Assessment
$2,800
Identify areas of strength and weakness in a student's learning profile. Improve academic performance and access educational accommodations.
Academic profile
Diagnosis of hidden learning challenges
Identify and recommend specific accommodations to improve performance
We also offer specialized Career Coaching for people diagnosed on the Autism Spectrum
Coaching for learning disabilities and autism
Career Coaching helps you move forward in your career exploration by working with you one-on-one to ensure that you have all the information necessary to make the decisions of your career direction. We have experience working with clients with many barriers to employment, including Autism Spectrum Disorder (ASD). Our services ensure that you are prepared for a job placement or competitive employment by practicing mock interviews, resume preparation, and accompanying you to interviews to ensure that accommodations are in place for your success.
Each one hour session moves the individual closer to self-sufficiency and their personal goals on a one-to-one basis.
These sessions can include:
Developing your resume and resume writing (topics such as qualifications, types of resumes, email etiquette, resume do's & don'ts)
Job Search Techniques (topics such as job boards and websites, networking, cold calling techniques)
Interviewing Skills (includes 100 Potential Interview Questions)
Disclosure & Accommodations
Workplace Etiquette & Do's and Dont's on the Job
Contact
Contact us today for more information:
416-649-1600
pave@jvstoronto.org