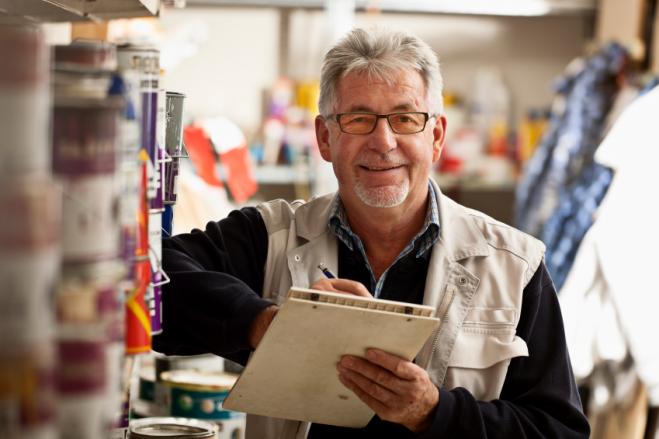 With unemployment levels at a "40-year low" in Canada, employers are under increasing pressure to find suitable candidates from a diminishing pool of job seekers. However, the Human Rights Tribunal of Ontario states that of the discrimination in employment claims received in 2012 to 2013, 15% were for age discrimination.
What does age discrimination look like?
The Human Rights Code safeguards against discrimination in employment noting that,
"Every person has a right to equal treatment with respect to employment without discrimination because of race, ancestry, place of origin, colour, ethnic origin, citizenship, creed, sex, sexual orientation, gender identity, gender expression, age, record of offences, marital status, family status or disability."
Discrimination in employment can occur at any time during the employee-employer relationship. During the recruitment process, for example, age discrimination could occur through the tools used during recruitment. Jobs advertisements posted on social media targeting a specific age demographic – the topic of this CBC article –potentially violate Canadian Human Rights laws. The article explains that the wording in advertisements do not mention age but the digital settings target who sees them. This could eliminate the mature worker age range.
According to this New York Times article, recruitment practices affect a wide-range of ages, sometimes discriminating against job seekers in their 40s and 50s. The article reports that older job seekers receive fewer responses to their applications, especially when applying to positions such as janitors, administrative assistants, and retail sales clerks. Notably, there are more women in many of these roles and research reveals that older women experience discrimination at an even higher rate than older men do.
Once an older worker has lost their job, getting back into the job market can be very challenging. Interviewers can be much younger and may see older candidates as lacking in technical skills and ability to adapt to the culture of today's companies.
Mature job seekers have received feedback that they are overqualified, not a cultural fit for the company, or that their experience commands a higher rate of pay than the company can afford.
So what can the more seasoned job seeker do?
It is important to remember that older workers are often hired. The key is to focus on your strengths and present yourself as the skilled, sharp, professional expert you are.
Update your Skills
Make sure your skills are up-to-date especially in-demand tech skills. There are many resources offering courses online, such as Lynda.com with courses in software development, business, design, websites and more. The Toronto Public Library is a great place to free Internet access for this type of web-based learning. Be sure to highlight your updated skill set on your resume and LinkedIn profile.
Tailor your Resume
Highlight your most important and in-demand skills and experience. It's not necessary to go back too far. Ten years is the standard length for Employment History. However, if you have impressive experience that goes back further. Consider listing it without the dates under the headline Previous Relevant Experience.
Tip – Describe your experience in your profile summary as "extensive" rather than quantifying it with "X number of years".
Establish an Online Presence
Make sure your resume is Applicant Tracking System-friendly. (Applicant Tracking Systems are online computer software used by hiring managers to sort resumes.) Use common key words and phrases found in the employer's job description, keeping the formatting simple, and clean. Then establish a professional up-to-date LinkedIn profile using these tips.
Network, Network, Network
Your extensive work history and professional reputation give you an advantage that younger workers do not have — a network of former colleagues, employers, and clients who know and respect your work. Reach out to them. Take key people out for a cup of coffee and share your journey with them. Ask for tips and leads.
Consider your Career Options
Some older worker take their years of experience and leverage it into a consulting business providing start-up companies with leadership, advice and expertise.
Bottom line:
If you feel that ageism is affecting your job search, you are not alone. The evidence is clear that younger employers do prefer candidates in their own age bracket. However, you have some unique assets. Be sure to leverage and display them proudly. Remember, the employer who eventually hires you will be the one who truly appreciates everything you have to offer.