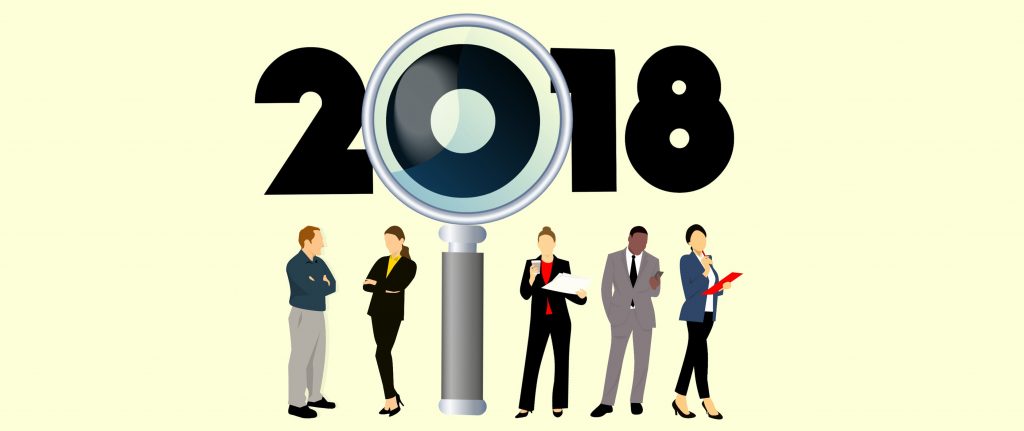 2018 is here and this is the year you want to find that next best job. Are you ready? We have prepared this list to make sure that you have all your job search tools ready to get you to that next job in the shortest possible time. We've also linked to our best blog posts for more detail:
Is your resume is the best it can be?
It's hard to keep up with employers' changing expectations from resumes. Did you know that human eyes rarely review your resume? An increasing number of employers choose to let a computer program – an Applicant Tracking System (ATS) – read resumes for them. Do you know if your resume is readable by a computer?
Here are some tips to make sure it is. Make sure that your spelling, keywords and layout are all carefully chosen to ensure that the computer program can read and understand your resume. Keep it simple and neat.
But, don't assume that your resume will not be read or even be printed out. There will be some employers, often smaller companies, who will still look at it on the computer screen or, even on paper. Make sure that your resume reads well both in printed and electronic form.
Don't take short cuts with your resume; make sure that it is targeted to the job you're applying to. The employer should be able to easily tell in the first paragraph why you are a good match for the job they are advertising.
JVS Toronto offers a number of resources to help you write a better resume, including a free online Resume Writing Clinic, as well as in-person workshops at many of our locations.
Do you have an up-to-date and complete LinkedIn profile?
When is the last time you reviewed and updated your LinkedIn profile? Make sure that you are growing the number of relevant contacts in your industry on your profile. Is your profile getting noticed by employers?
To make sure your profile is complete, make a point of completing all the sections you can on your profile and answering all the questions at LinkedIn asks. And don't forget to use LinkedIn regularly to look for jobs. There are many excellent jobs posted right on the site. Check these tips on writing a good LinkedIn profile or look for a LinkedIn Workshop near you.
Do you always send a cover letter with all your resumes?
Cover letters are the first opportunity you have to speak directly to employers and tell them why you are a good candidate for the position.
Do you customize each cover letter to match employers' required qualifications for the job? Here are some tips and samples of strong cover letters that make an impact.
Are your skills up to date?
Review job postings on various job boards, to assess whether you have all the skills that employers want for the job you are interested in. Make sure that your resume and LinkedIn highlight those skills prominently.
Do you need more skills? Speak to one of our employment counsellors about getting government funding for skills training. Look for good online sources of training courses such as Lynda – you can get free access if you have a library card.
Even volunteering can be a good place to gain skills and fill gaps in your resume. Review volunteer listings and offer your time. You'll gain new skills, fill the gaps in your resume, grow your network, and maybe gain new references.
Unsure about your career choice?
If you are starting to wonder whether you are in the right field or whether there might be something else out there that better suits you, maybe it's time to rethink your career choice. JVS Toronto offers career counselling and assessments to help you with that process.
Good luck with your job search. May 2018 be the year that your career dreams come true!