Recognizing client success, and the contributions of volunteers and employers, has been a staple each year at JVS Toronto's Annual General Meeting (AGM). On September 25, JVS Toronto presented its AGM Awards to six very deserving recipients.
"Our award winners all have one thing in common," said Jonathan Kopman, Board of Directors Chair, when introducing the 2019 awards presentation, "they made a commitment to use our services. Whether they are a client or a volunteer, we honoured them for making that commitment to better their lives and the lives of others."
---
---
Nashit Kalva – Manny Mitchell Award for Excellence in Volunteerism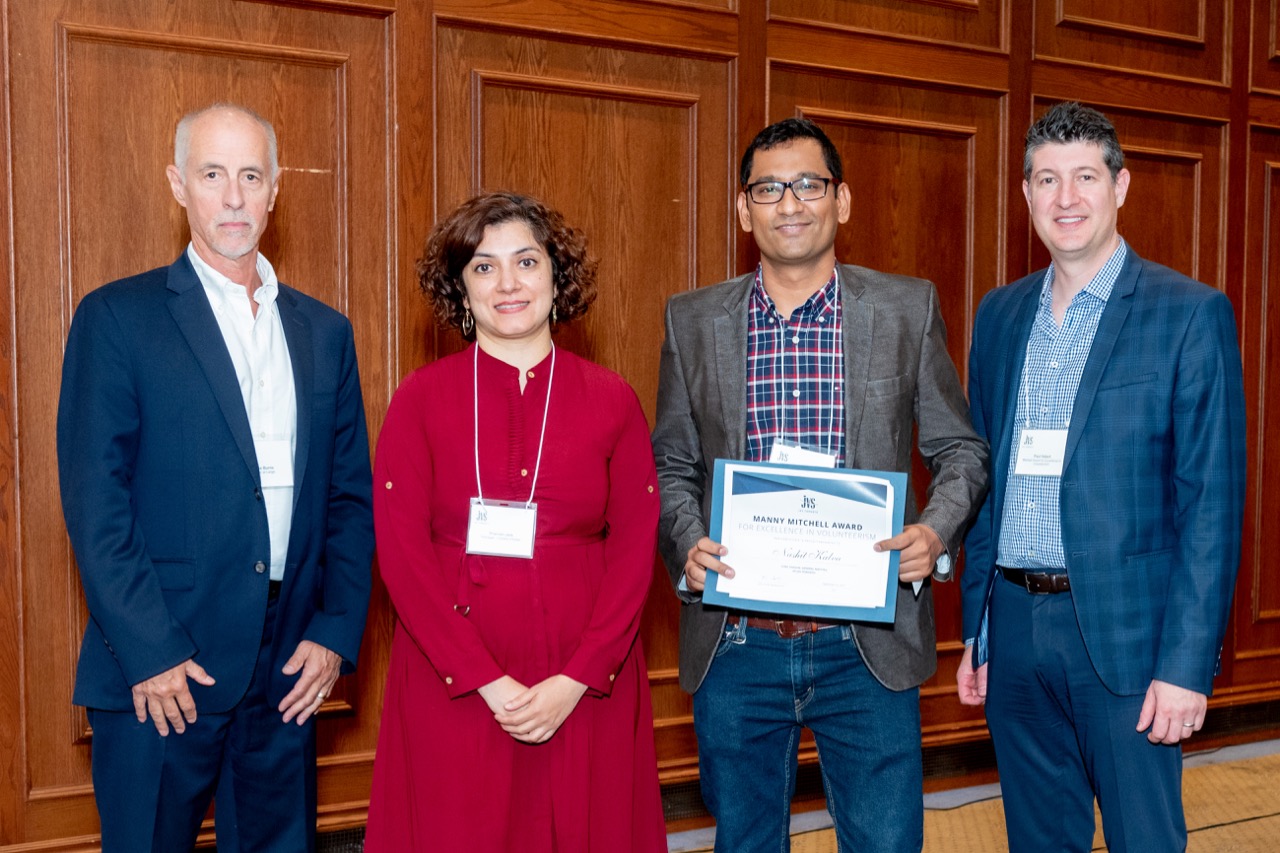 This award recognizes a dedicated volunteer who has demonstrated consistent commitment, dedication and reliability to both staff and clients.
Nashit has been a volunteer mentor with Canada InfoNet since 2018, and works as a sales support specialist with Oasis Made. Nashit was interested in volunteering with JVS Toronto because he wanted to make a positive impact in his community, and as an immigrant himself, he understands the unique obstacles and challenges of transitioning into the Canadian labor market.
Nashit always finds time for a potential partnership, and manages his schedule to accommodate all of his mentee needs. He approaches all relationships with positivity, and goes the extra mile to understand his mentee's professional backgrounds and career goals so that he can customize his advice.