JVS Toronto Helps Students Turn Their Passions into Summer Jobs
Last week we introduced you to Jonah Haber, a young videographer learning to market and sell his talent for filmmaking through JVS Toronto's Summer Company program.
Participants like Jonah, and other Toronto-area high school and post-secondary students, get up to $3,000 of provincial funding to develop their own business through workshops and one-on-one mentoring from experienced entrepreneurs. Each year, JVS Toronto provides 20 students the opportunity to launch their own business.
Meet our Summer Company entrepreneurs and find out their inspiration for starting a business.
Rashanna Miller
Inspired by her mother's entrepreneurial spirit from a young age, Rashanna taught herself to make wigs and hair extensions. Her hobby turned this George Brown student into accomplished blossoming entrepreneur. Through JVS Toronto's Summer Company, Rashanna is refining her business management skills to expand her customer base.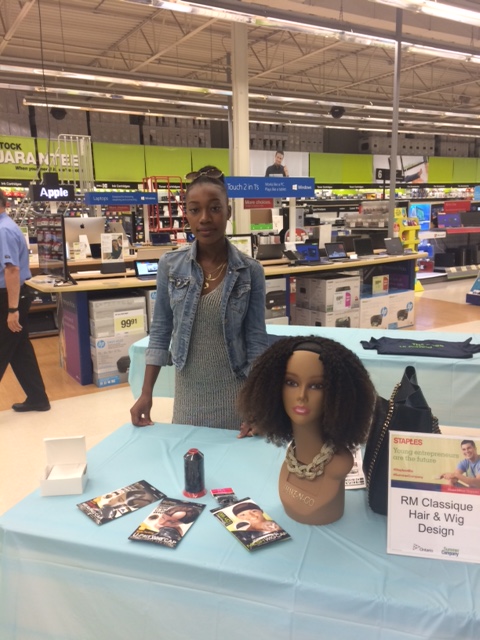 Rashanna's Company:
RM Classique, a virgin hair extension and wig company that provides both pre-made and custom-made products.
Why Summer Company:
Rashanna is finding that starting your own business is full of curve balls. In her business, receiving supplies when she needs them can be a problem. Learning the art of managing problems like this are "blessings in disguise" teaching Rashanna valuable lessons about owning a business. Improvising and finding alternative sources are tactics she now incorporates into her business planning.
Words of wisdom to young entrepreneurs:
"Nothing ever goes according to plan; but that's often not a bad thing. Sometimes being forced to think on-the-spot and be challenged will allow your business to progress in a positive yet unexpected way," Rashanna says thoughtfully.
Imran Mohammad
Imram started providing basic lawn care to neighbours and sparked an interest in and idea for a landscaping business. A year later, this Trent University student has a very busy and rewarding summer providing his landscaping services throughout his neighbourhood.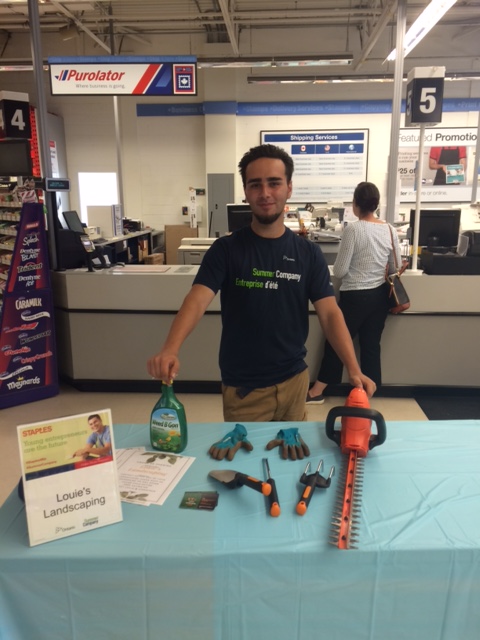 Imran's Company:
Louie's Landscaping, specializing in hedge trimming, tree cutting, junk removal and, deck construction.
Why Summer Company:
Learning the basics of marketing and advertising his brand is essential for Imram's seasonal business. He's developed an online presence to reach customers beyond his immediate customer base.
Words of wisdom to young entrepreneurs:
Imram guarantees, "Work for yourself, be a great entrepreneur and you'll be investing in your future."
Summer Company businesses a year later
We tracked down some of the previous entrepreneurs from last year for some follow-up thoughts and advice for future Summer Company students.
Akiva Stern
Akiva tried his hand at business once before but was unsuccessful. Thanks to JVS Toronto's 2015 Summer Company, Akiva jump started his company HR Aid, an employment consulting service, as a result of the unique training and one-on-one mentorship from the program.
Words of wisdom to young entrepreneurs:
"One of the things I really think is important is [learning to] what extent you can leverage the talents of the people right in front of you. You need to talk to them and help each other out. "
Akiva valued the program in really getting out there and being unafraid to talk to people about his product.
Kevin Gov
JVS Toronto's 2015 Summer Company helped Kevin successfully develop So Badminton, a marketplace that connects buyers and sellers who are interested in badminton products and services. No longer operating So Badminton, Kevin says the experience gave him opportunities he will use for the rest of his life.
Words of wisdom to young entrepreneurs:
Kevin confided that, "Owning my own company wasn't a walk in the park but I definitely couldn't have done it without Summer Company."
Summer Company gave Kevin the right platform to jump-start his business by learning the basics of managing a profitable enterprise while having the unique opportunity to discuss how these strategies apply to his own brand.
---
Think you've got what it takes to be an entrepreneur? See if you're eligible to participate next summer.
Celebrate Toronto's next generation of entrepreneurs!