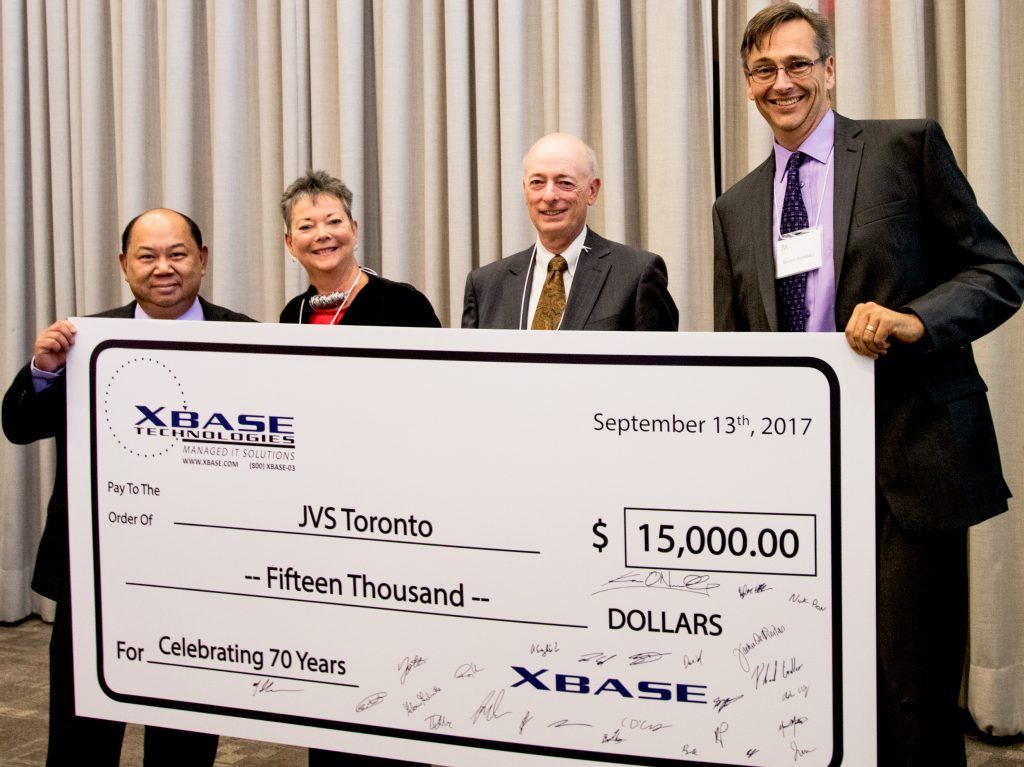 L to R: Robin Chow, Kim Coulter, President & CEO, Jeff Goldfarb, Board of Directors Chair, Stuart Demeter.
It was announced at JVS Toronto's 70th Annual General Meeting on September 13, 2017, that XBASE Technologies Inc. is the official sponsor of the agency's 70th anniversary events.
JVS Toronto turned 70 on June 16, 2017 and will be highlighting this milestone throughout the year. XBASE's Robin Chow, Founder and President, and Stuart Demeter, Managing Partner were both in attendance for a formal cheque presentation.
XBASE's contributions to JVS Toronto, both as the agency's IT managed services supplier and as a loyal and long-time supporter, have significantly impacted our delivery of services over the last number of years.
"On a daily basis, we see first-hand how dedicated the staff across all locations are, and how committed they are to ensuring client needs are met," said Robin Chow,"We partner with JVS Toronto on a daily basis and are delighted to support the agency's important work as anniversary sponsor. Congratulations on 70 years of remarkable work in the community."
---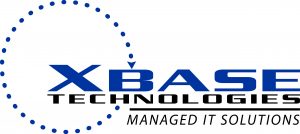 We thank XBASE Technologies Inc. for their generosity and support.