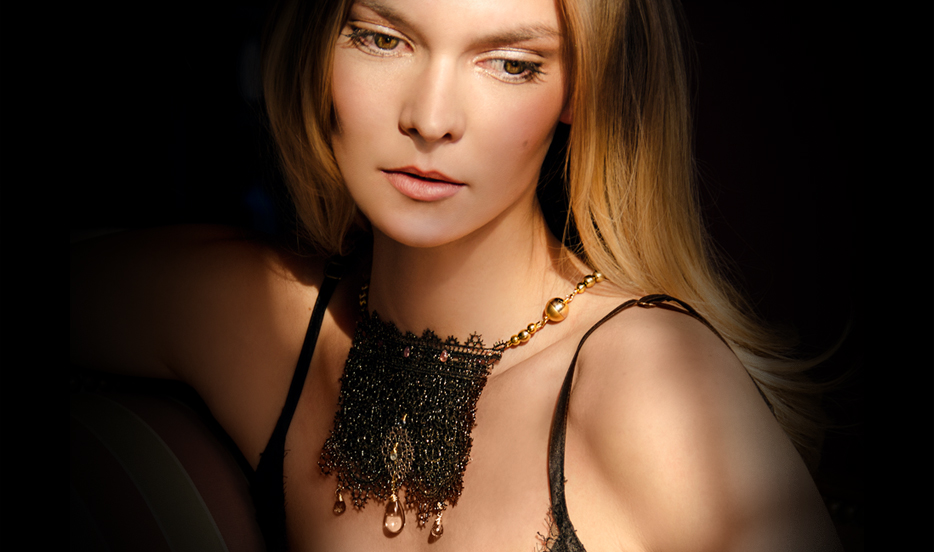 The Toronto Star
September 27, 2014
"I give people a fishing rod instead of a fish. I train people with skills and then compensate them fairly for their work," says designer Kim Smiley.
Kim Smiley is embracing social justice with beautiful bangles and delicate necklaces.
Smiley started up a side business 18 months ago, creating Sapphô by Kim Smiley. She designs handmade wearable works of art and hires marginalized women to make the jewelry. Her goal is to copy this model around the world, helping women earn a living wage as her business grows.
"We call it beauty for the public good, and poetry for the people," she says.
Montreal-born Smiley studied Asian religion, philosophy and women's Studies at McGill and Harvard, moving to Toronto after completing a postgraduate fellowship in Japan. She decided to switch gears from academia to the non-profit sector, focusing on empowering marginalized populations to rise to their fullest potential, whether through meaningful employment, educational advancement, or affordable housing.
That passion inspired Smiley to create Sapphô.
"I give people a fishing rod instead of a fish. I train people with skills and then compensate them fairly for their work," she said.
Smiley learned her social justice at Harvard. As a graduate student at the school, Smiley was exposed to the Living Wage campaign to eradicate poverty wages for dining room workers at the university. The campaign inspired her to pursue a career in social justice, and laid the foundation for Sapphô's business model. Living Wage — as opposed to minimum wage — is the income necessary for a person to meet their basic needs with dignity.
In that vein, 20 per cent of Sapphô's proceeds are donated to local and global causes, including Leave Out Violence, JVS Toronto, Habitat for Humanity Toronto, Nourish the Children, Jacob's Ladder and Project Give Back. The proceeds are raised from the hosting of "trunk shows" in partnership with charities to raise funds and awareness.
Her most recent trunk show was held in Toronto on Sept. 21 in support of Kindness Week, celebrating the empowerment of children and youth to affect change through acts of kindness.
Smiley is up at 5 a.m. most days of the week before departing for her day job, as vice-president, donor development, United Jewish Appeal Federation of Greater Toronto.
Her two employees, Fatima Garcia and Loretta de la Cruz, both immigrants to Canada, arrive at 9:30 a.m. They make all of Sapphô's hand-sewn bracelets and cuffs for its private label.
"Kim has trained me how to sew her designs. They are very delicate, taking up to four hours to sew. I get paid $18 an hour and work 20 hours a week," says Garcia.
Individual pieces are sold at trunk shows, on Sapphô's website www.kimsmiley.com and at La Nuit Lingerie; Sapphô's showroom is located in Smiley's home in the Bathurst and Eglinton area.
Smiley uses fashion to open people's eyes to the wonder of the written word, inspired by the Greek lyric poet Sapphô, whose poetry survives only in fragments.
"My jewelry designs evolved from my experimentation with mixed media painting. I have been creating art and writing poetry since I was a teenager," says Smiley, now in her mid-thirties.
"My design process is whimsical. I let the materials I find — antique and metallic lace cuffs and silks, semi-precious gems, crystals and vintage objects — guide me. Then I start experimenting."
Once the pieces are sewn by her employees, Smiley applies the gems and crystals.
"I name every piece of jewelry I create after a poet, either famous or emerging. Women have told me that they visit my website for the jewelry, but never leave without reading the poem that inspired it."
Sapphô's collections are divided into three categories: Private Label, Street Line and Children's Line, with pieces ranging from under $50 to $750.
Every design in the collection is a statement piece with its own narrative: hand-sewn breastplates, cuffs, earrings, wearable works of art on a canvas of metallic lace, adorned with semi-precious gems, gold, silver, vintage objects and Swarovski crystals.
"When I was introduced to Kim's jewelry, I was impressed with her concepts. When I heard how she runs her business, I admired her social conscience. Sapphô's jewels are beautiful and unique," said Carole Tanenbaum, a collector with an inventory that includes Dior, Chanel, Lanvin and Sherman.
Smiley envisions satellites of Sapphô worldwide.
"The first three countries I want to open satellites in are Israel, India and Mexico. My vision is to take design inspiration from different cultures in which we will operate. In Israel, I plan to operate a satellite where I can train Arab and Jewish women, side by side, to create Sapphô jewelry," Smiley says.
Read the full article here.