Recognizing client success, and the contributions of volunteers and employers, has been a staple each year at JVS Toronto's Annual General Meeting (AGM). On October 3, 2018, JVS Toronto presented its AGM Awards to five very deserving recipients.
"Our award winners all have one thing in common," said Jeff Goldfarb, Board of Directors Immediate Past Chair when introducing the 2018 awards presentation, "they put their trust into JVS Toronto. Whether a client or employer committed to using our services, or a volunteer willing to contribute their time, I thank each of you for instilling your trust in us."
Andreea Andrei – Manny Mitchell Award for Excellence in Volunteerism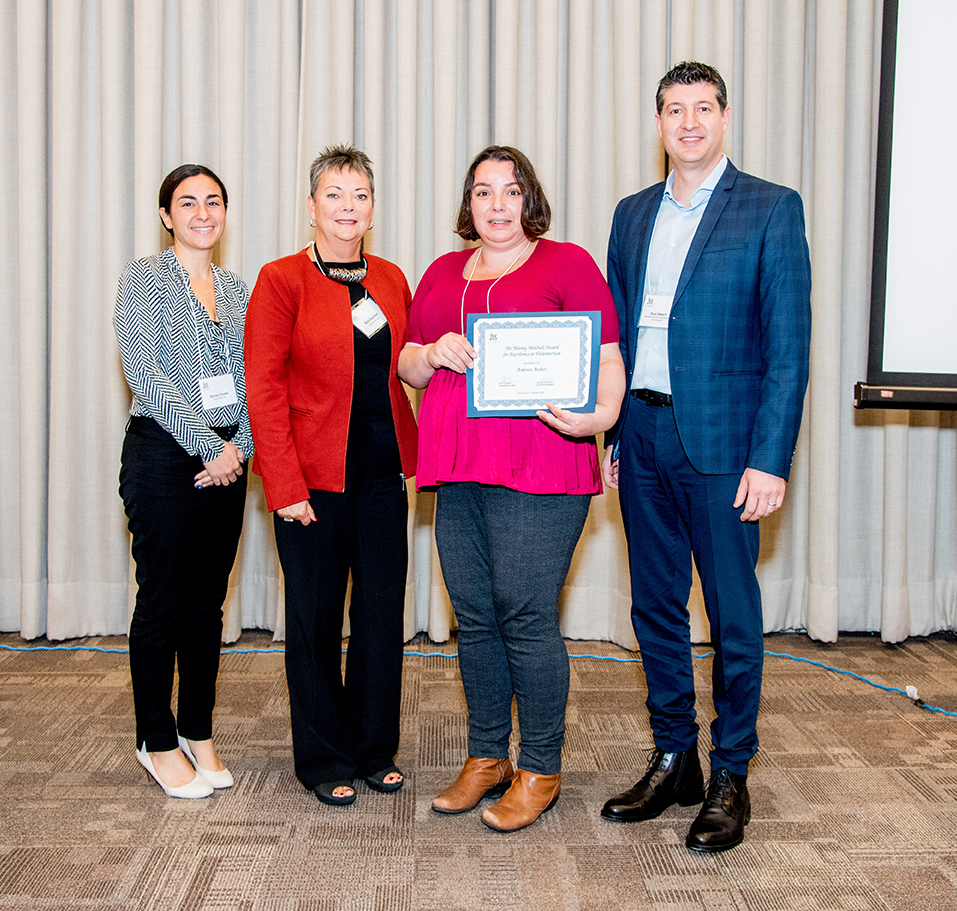 This award recognizes a JVS Toronto employer who has worked with us for more than one year and has provided special initiatives for clients with barriers to employment, such as language, culture, disability, or lack of updated skills.
Andreea has been an extremely helpful part of the Employment Source Scarborough team for four years. Repeatedly, Andreea is flexible with her time schedule and often comes in on unscheduled days when she knows she can assist the Scarborough team. She has become well versed in the services offered in Scarborough as well as the programs offered across all JVS Toronto locations. She is always willing to assist clients in the resource area and support the front desk staff with any task. With her organizational skills, can-do attitude and helpful personality, Andreea is an integrated member of Scarborough team, who miss her when she's not in.