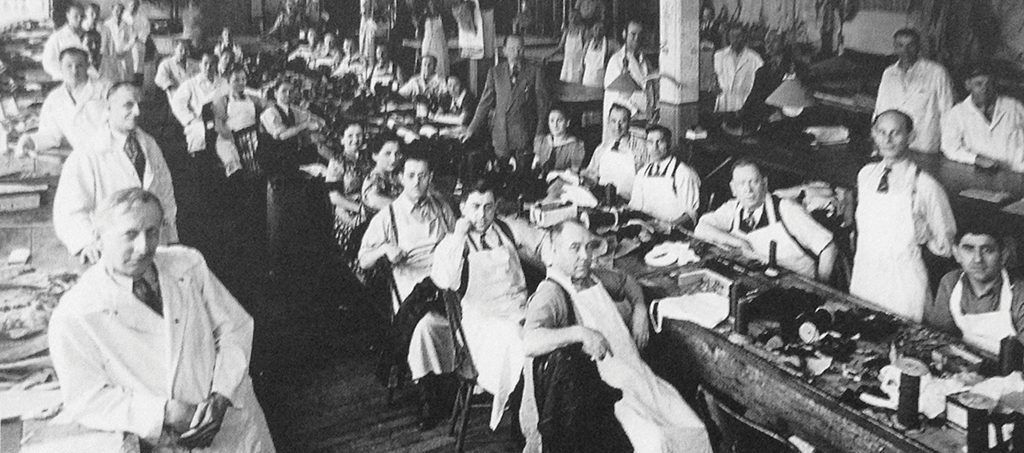 Agency founder, Max Enkin, was part of a group of Jewish business leaders who started the agency in 1947 to provide employment and vocational services to Holocaust survivors and veterans of the Second World War. Between 1948 and 1949, he was also involved in bringing Jewish Holocaust survivors to Canada from Europe after the war as part of the Garment Workers Scheme, now known as The Tailor Project.
Read more here about The Tailor Project.
Recently, during Holocaust Remembrance Day, Yom Hashoah; JVS Toronto attended A Common Thread: Celebrating the Untold Stories of The Tailor Project at Holy Blossom Temple. The event honoured Max Enkin and others who were instrumental in bringing Jewish people to Canada from the deportation camps after World War II as part of The Tailor Project.
The success of this event and importance of The Tailor Project lead event participants, Larry Enkin (Max's son) and Paul Klein, CEO and Founder of Impakt, to receive an invitation to appear on an episode of The Agenda with Steve Paikin. Larry Enkin and Paul Klein included Kim Coulter, President and CEO of JVS Toronto, in the interview to provide the perspective of connecting immigrants to jobs in Canada, then and now, to ensure they can lead self-sufficient, meaningful lives.
Watch us on The Agenda with Steve Paikin. Untold Stories of The Tailor Project.
Read more about JVS Toronto's newcomer employment services here and Jewish community employment services here.
---
Watch the trailer of The Tailor Project documentary.