As Canadians, we are fortunate enough to live freely, but for many families living outside of Canada, political and economic instability threaten their traditions. Alper, a father of two, came to JVS Toronto for support when it became too dangerous to live as a Jewish family in Turkey. Alper feared for his family's safety, and wanted his children to grow up in a better place. With no personal or professional connections and leaving his own business behind, Alper was overwhelmed by the prospect of job searching, and the risks he was taking to immigrate to Canada.
A referral to JVS Toronto's EMETemployment program made the prospect of a better future for Alper and his family seem possible.
A New Future in Canada
Alper was inspired by the support offered through EMETemployment, JVS Toronto's Jewish Community employment program that works with employers and job seekers to provide online job postings, professional recruitment, and job support services. His Employment Counsellor helped him prepare his resume, and found positions tailored to his strengths and employment history. Alper is now happily employed, and excited about his future in Canada with his family:
"I am so thankful for my counsellors and everyone that helped me. It's really emotional for me and I am so happy to be here in Canada with my family, and be a part of a Jewish community where it is safe and peaceful."
Thank You
Thanks to the generosity of donors like you, EMETemployment helps individuals like Alper, build self-sufficiency and provide a safe and secure life for their families. Your support helps JVS Toronto provide critical support and services to ensure Toronto's Jewish Community can thrive.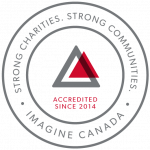 JVS Toronto is accredited under Imagine Canada's national Standards Program.
With this achievement, we join a growing community of organizations dedicated to operational excellence.
The Standards Program Trademark is used under licence by JVS Toronto.