JVS Toronto Helps Students Turn Their Passions into Summer Jobs
Each year, JVS Toronto provides 20 students the opportunity to launch their own business. Through a partnership with Summer Company, Toronto-area high school and post-secondary students get up to $3,000 of provincial funding to develop their own business through workshops and one-on-one mentoring from experienced entrepreneurs.
We've featured posts about Summer Company's entrepreneurship event at Staples and interviewed participants. Meet the rest of our Summer Company 2016 cohort and previous participants to find out what they learned about starting their own business.
---
Mansoor Mehraban
The school summer break gave Mansoor a chance to tap into his creative side and develop his entrepreneurial skills. As a Summer Company participant, this Ryerson University accounting and finance undergraduate student is getting advice and training to improve and test his entrepreneurial skills by developing a new company.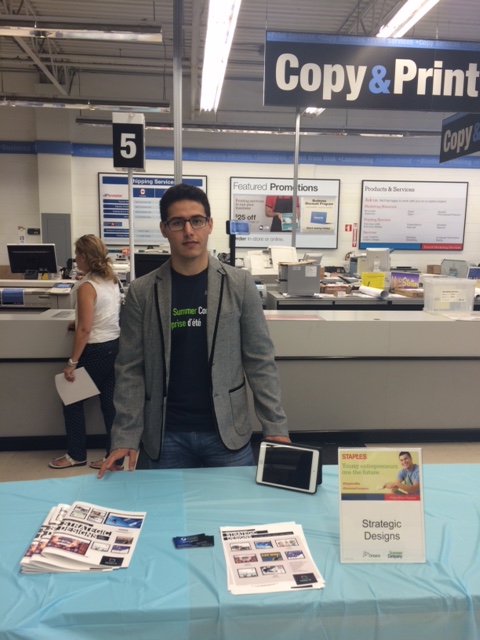 Mansoor's Company:
Strategic Designs, an affordable custom web design and development company.
Why Summer Company:
Summer Company provides him with both the skills and confidence to be successful. The program teaches him the basics of managing a business, but also pushes him to see his potential and the possibilities that lie ahead. Thanks to Summer Company, Mansoor says, "the sky is the limit".
Words of wisdom to young entrepreneurs:
Mansoor has assembled a group of web developers as subcontractors for Strategic Designs. He claims, "You need to be open to learning because there is always room to grow. There's always someone you can learn from even when you think you know what you're doing."
Jameel Russell
Jameel Russel has a love of fashion and talent for sewing. To jump start his career in the industry, he needs the right hands-on business knowledge and skills. This George Brown student is committing to his passion and is learning the business side of things with the help of his Summer Company mentors.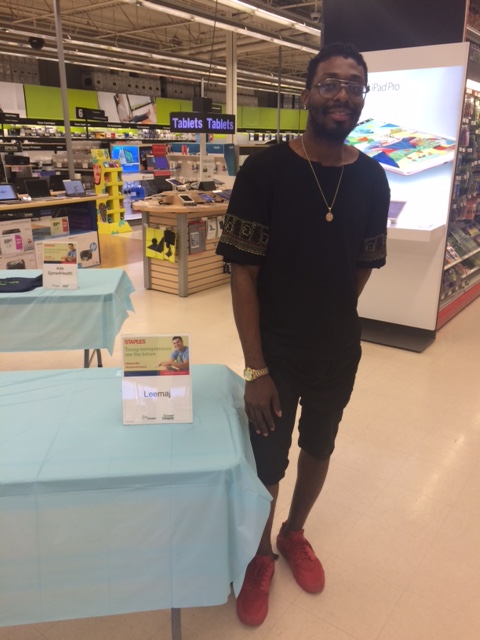 Jameel's Company:
Leemaj, a handmade clothing company catered to the music industry in Toronto.
Why Summer Company:
JVS Toronto's Summer Company program gives Jameel the right business knowledge to identify the direction for his company, his target market, and improve his problem solving abilities. This individualized learning experience is a unique opportunity to learn new skills and benefit from instruction he would otherwise have not received.
Words of wisdom to young entrepreneurs:
After learning more about owning a business, Jameel reflects, "Things won't always go the way you dreamed it up in your head at first. You need to do your research, prepare and be open to change in order to make it work."
---
2015 Summer Company businesses a year later
Ryan Stern
This Guelph University student made the business idea he drafted for school come to life with Summer Company's 2015 program. With the program, Ryan learned the finance and marketing knowledge that got his company The Rolling Woof, a mobile pet treat store, off the ground.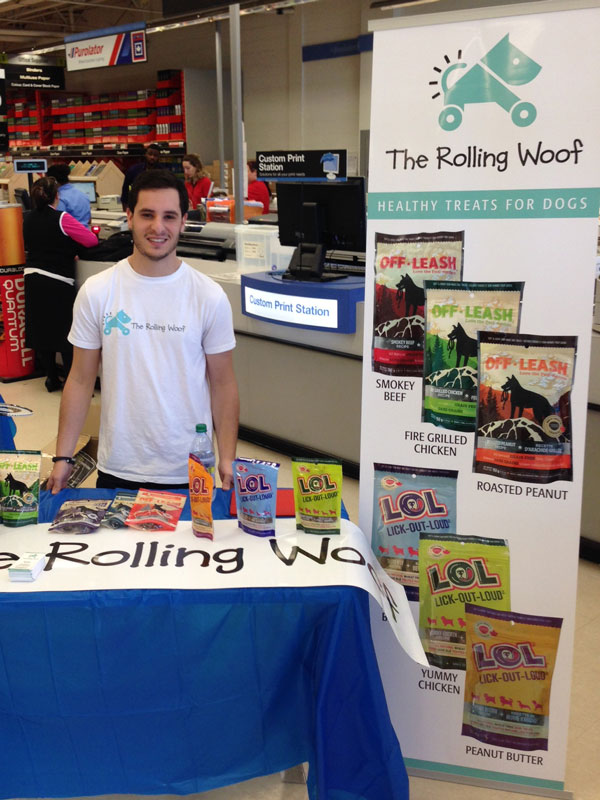 Words of wisdom to young entrepreneurs:
Ryan faced some challenges with city business permits when executing his plan and suggests, "For young entrepreneurs, I recommend really understanding your business plan. Make sure that you do your research. It is very important in order to be successful."
Ryan claims that Summer Company was essential in learning how to get his business started, and giving him the financial means to turn this dream into a reality.
Tennesha Skyers
Tennesha Skyers, a fine arts student at the Ontario College of Art and Design, transformed her artistic talents into a job through Summer Company. In 2015, she further developed Deo Art, her custom art company. The program taught her all the basics of starting her own business from elevator pitch, to marketing strategies and how to build an online presence.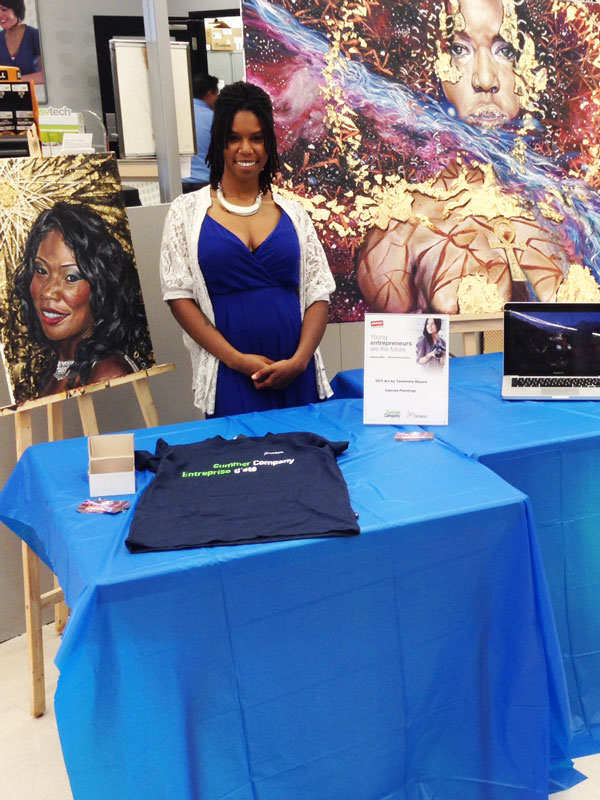 Words of wisdom to young entrepreneurs:
"Discipline is key. You also need to go with the wave and remain relevant," Tennesha advises after finding the right products to showcase her art and achieving successful expansion of product offerings.
Tennesha's business has steadily increased since participating in Summer Company. She expanded her products to clothing and greeting cards. She is excited to keep growing and credits JVS Toronto for having helped transform her hobby to a profitable and fulfilling job.
Think you've got what it takes to be an entrepreneur?
See if you're eligible to participate next summer. Celebrate Toronto's next generation of entrepreneurs!