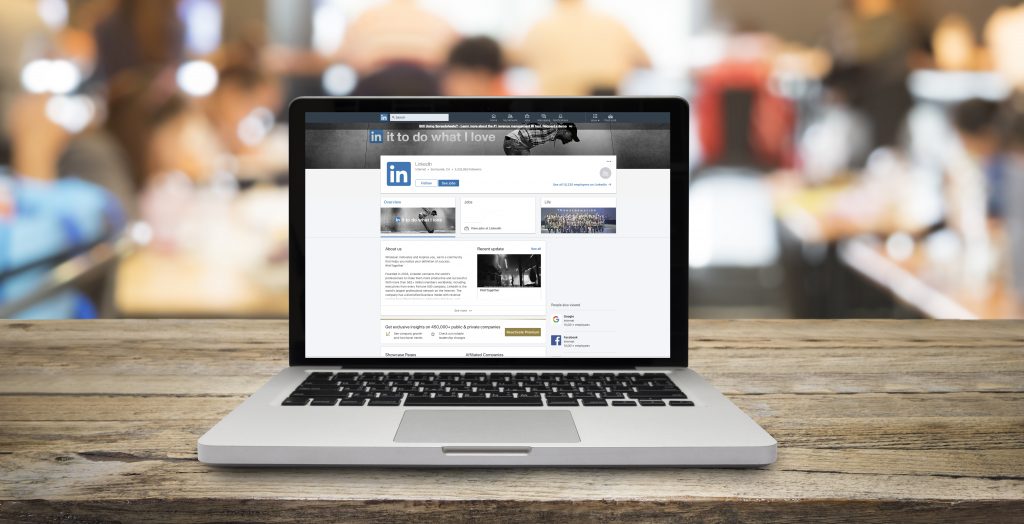 With a reported 11 million unique jobs posted on the site, LinkedIn has become a key source of opportunities for its over half a billion users. The social media platform provides users a myriad of ways to be noticed by recruiters and potential employers. And if you are going to be noticed, you need make sure that your LinkedIn profile is in as good a shape as possible, especially in these five key elements:
1. Career Headline
Your headline is the first line of text a potential employer reads on your profile. It plays a marketing role — it's your opportunity to tell them what you want them to know about you, your professional skills and experience.
Avoid simply using your job title as your headline, and don't use the default LinkedIn one. Use this valuable opportunity attract attention and impress the reader. Try adding some relevant descriptive keywords to your job title. You can use multiple short terms to describe yourself, combining professional and personal terms: e.g." Administrative Assistant | Microsoft Office | Customer Service | Committed to Excellence" or "Accounting Clerk | Bookkeeper | Advanced Excel | Detail-oriented".
2. Profile photo
LinkedIn tells us that "great profile photo (…) can get you up to 21 times more profile views". But profile views are not enough; to make an impactful and positive impression, a photo which communicates information about the your professionalism and confidence is best. There's no need to pay someone to take a professional photo. LinkedIn offer some good tips on taking your own "work selfie":
3. Summary/About
Your About section is an opportunity to further introduce yourself, explain your employment history, and give potential employers an opportunity to learn what makes you unique. It can be less formal and more wordy than a resume profile — just make sure that the tone is appropriate for your industry.
You can include in your profile:
– your professional title, years of experience and expertise, e.g. "Over 10 years' progressive HR experience working in the non-profit sector"
– relevant educational achievements and/or professional designations, e.g. "University educated and a Certified Human Resource Professional (CHRP)"
– core skills and achievements, e.g. "Skilled negotiator, having successfully handled and resolved union disputes; knowledgeable on issues regarding payroll; designed and implemented professional staff development training"
– work values and principles, e.g. "Strong commitment to inclusive non-discrimination hiring practices"
– relevant personal characteristics, e.g. "Highly energetic, enthusiastic and confident"
– knowledge such as relevant languages and computer software
For ideas on what to include, read through job postings you are planning to apply for and identify the qualifications listed by the employers. Use them as your guide — try to echo the employers' priorities.
4. Background photo
A background photo can brighten up a profile. It shows that you've made an extra effort to make the profile stand out.
The ideal photo would be of you at your workplace or job – even better if it's one of you doing your job. Remember that regardless of what photo you use, you should have permission to use the photo. If you search for an image, make sure it is labelled free for re-use. Google offers clear advice on how to find such photos.
5. Media
One of the features that distinguishes a LinkedIn profile from a resume is the ability to add links or media, such as PDFs, videos and slide shows, Word documents or images, to the summary and to each job. Use this function to share video clips or photos of you at work, slideshows that you have produced, newsletters where you were mentioned, or samples of your work.
For ideas and inspiration to spruce up your resume, use the LinkedIn search bar to find profiles of fellow professionals in your field and review their profiles; find the ones that look impressive and look at their photo, headline, summary, media and background photo, and learn what you can from them. Try something new. Remember, you can always change things up if it doesn't feel right — no one will judge you for trying new things. That's the advantage of social media.