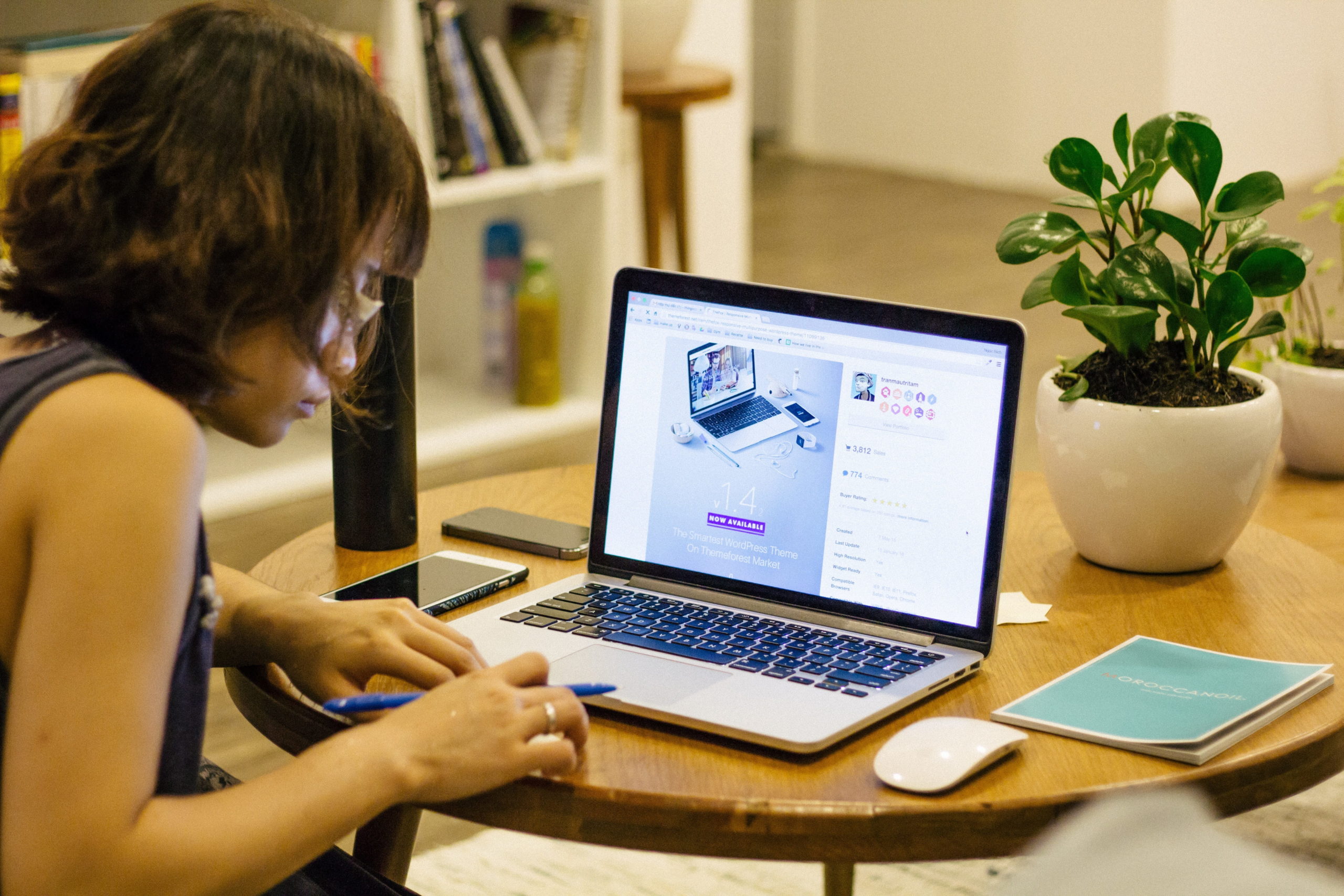 You might worry that you've wasted 2020 by *merely* surviving a pandemic instead of learning a new skill in your supposed free time, but turns out that — without even thinking about it — you've acquired a whole repertoire of unexpected new skills that might come in handy for your next job. (Not that surviving a pandemic isn't an admirable achievement on its own, of course.)
Think about it: whether you've been working remotely from home, or just using your computer to stay in touch with family and friends using video and social media, buying stuff online and so much more, you've mastered a whole new set of remote work skills in which an increasingly large number of employers are going to be interested.
Working from home brings a whole new set of challenges that most workers (and employers) never considered as we transitioned from the workplace to home in March 2020. In addition to the ongoing insecurity employers continue to face regarding the viability of working in the office in the short to medium term, they are also increasingly aware that there are clear ongoing benefits to remote work. This means that more remote opportunities will be offered, and job seekers should expect to be challenged by employers to convince them of their ability to successfully work remotely.
Assess Your Remote Work Skills
Working remotely requires a balance between both soft (personal) skills, and hard (knowledge and technical) skills. Employers are going to look for both, though they know full well that hard skills can be learnt, whereas soft skills are harder to teach.
Think through what employers would like a remote worker to be able to do. The best way to assess what employers expect is through job postings. If you use the keyword "remote" in your online job search, you'll find something like this (adapted from an actual posting):
Remote – Phone Sales Representative
Are you a great phone sales person who is self-motivated, goal oriented and loves to work independently? We are only looking for talented and motivated Sales Representatives to join our booming Sales Team.
The job:
Enthusiastically present and promote our services to potential clients
Assess the requirements of potential clients and provide them with a solution that best fits their business needs
Develop creative sales strategies for potential clients and initiate agreement discussions
Participate in virtual sales meetings and remote training
Be organized and enter all relevant information and communications into our database
Perform all other related tasks based on the needs of the organization
Requirements and qualifications:
Windows computer/laptop with headset, webcam, minimum Processor Type i5, Four core/AMD A8 Quad Core, 16GB RAM, high speed internet, 30mbps download, 15mbps upload,
Phone sales experience, familiar with B2B sales
Perfect command of the English language
Strong sales focus and loves a great challenge
Demonstrates a competitive drive and a desire to succeed
Assertive, persuasive, and self-starter personality
Strong phone presence and conversational skills
Self-motivated to exceed all quotas and goals
Ability to handle stressful situations professionally and appropriately
Reading through posts such as this, certain generic skills can be noted:
Technology skills:
Able to operate and manage communication technology and related software
Enthusiastic and capable learner of new skills; able to master new tools with ease
Personal skills:
Self-motivated / self-starter
Goal oriented
Confident, enjoys a challenge
Works well independently
Organized and reliable
Skilled time manager – punctual, able to prioritize
Able to follow instructions, and respond quickly to requests
Independent, cool headed problem solver
Strong interpersonal skills (online these include maintaining eye contact, projecting your voice, speaking clearly)
Strong phone presence and conversational skills
Strong language skills
Flexible and adaptable
Able to handle stressful situations professionally and appropriately
Review these skills and add the ones that best describe you to your resume, cover letters and LinkedIn.
Make sure employers know that you have the skills they need
If you want to stand out from other candidates, it's not enough to simply list skills on your resume and LinkedIn profile — you are going to have to be able to show your remote work abilities. These behaviours can be demonstrated through how you conduct your job search and what you talk about in interviews, as well as what references say about you.
Whether you have worked remotely or not, try to prepare thoughtful answers to questions about how you will handle the challenges of working remotely. Think through various scenarios that might arise, and how you would handle various situations. Whether you have worked remotely or not, try to prepare thoughtful answers.
Of course, it is always best to be able to draw from experience to answer interview questions, but otherwise think though how you would handle various situations. Remember that your virtual job search might be a source of examples.
Here are some of the scenarios you might get asked about:
Teaching yourself new software — Video conferencing software – Zoom, Microsoft Teams, Google Meet, GoToMeeting, and scheduling, using a shareable calendar such as Outlook or Google Calendar
Organizational methods — systems for managing time, meeting deadlines and prioritizing, using tools, task tracking methods, lists, colour coding, spreadsheets
Staying focused and motivated — describe your personal challenges for keeping motivated and how you work to overcome them, such as balancing independent work with collaboration, teamwork and accountability, structuring your time
Handling challenges – independent problem solving vs consultative work; think through how you have/would handle teamwork challenges across distance, for example
Adaptability and managing changing demands – your philosophy, methods and experiences in working with colleagues and managers on their schedules with their preferred tools
Think through how you'd talk about these situations. Draw on examples where you have done this, if possible.
Demonstrate your skills by how you handle the remote hiring process
You will be evaluated based on how you conduct yourself in the remote interviewing process, so make sure you are prepared, following through, reliable and punctual, and that you have mastered the video interview and other tools.
We posted this blog about Acing the Video Interview in 2018 (we were ahead of the game, apparently!). It includes tips on ensuring you maximize the opportunity to be interviewed remotely:
Prepare your interview space:
Set up your interview space; the room should be tidy, well-lit and quiet
Position your computer so that doesn't face a window; that way, there will be no reflections on the screen
Make sure that the room is silent; no crying babies, barking dogs or loud traffic
Make sure your computer (hardware and software) works:
Long before the interview, test your computer, camera and microphone with a friend
Bring the microphone near and test that the speakers are on
Test for sound; can you hear the person and can they hear you?
Set up the camera, make sure it works, and that you are not too close or too far
Set up the video so you can make eye contact. When you are being interviewed on video, you will want to look at the face of the interviewer, which isn't necessarily where the webcam is positioned. Tip: to ensure that you are looking at the interviewer, resize and move the window with the person's video image up or as close to your webcam as possible.
Plan what you are going to wear:
Prepare an outfit as you would for an in-person interview – simple and professional
Neat and clean (unwrinkled) clothes
No busy patterns (e.g. stripes) – they don't always look good on video
Bright or dramatic colours also can become even brighter on screen (including black); grey, blue and pastels look best
Avoid sparkly dangly jewelry – it's distracting and can make noise
Bottom line
Remote work has taken a huge leap forward in the last year, and we can expect employers to continue to want to employ staff who can manage such changes well beyond the pandemic. Make sure you are able to tell employers and demonstrate to them that you have these valuable skills and are available to adapt to change in a nimble and competent way.