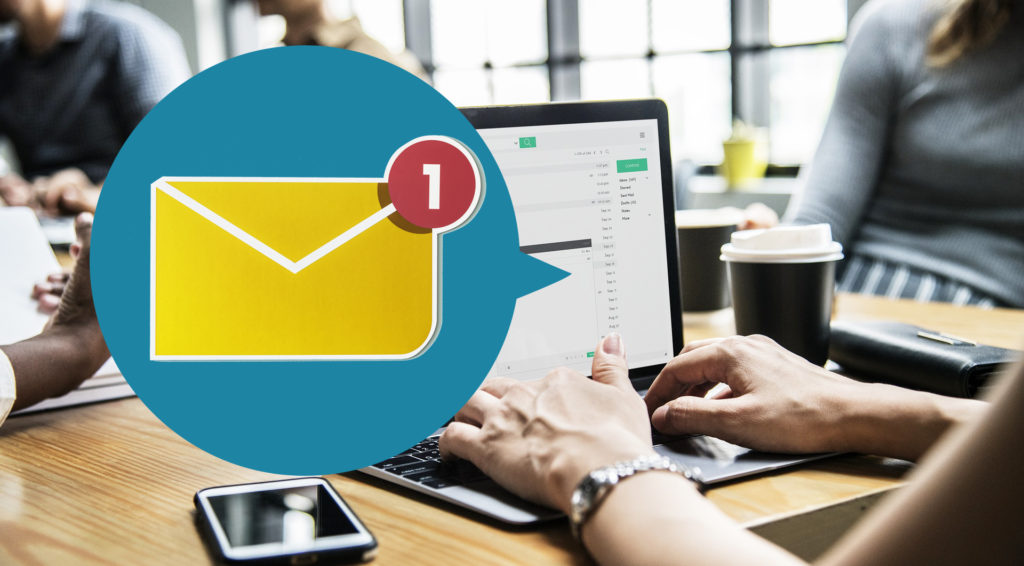 For job seekers, email is still the most popular way to sent a resume for a job opening, ask for an information interview, or network with a potential employer. According to researchers at Carleton University, working people send and receive an average of 111 work-related emails a day. It's no surprise that job seekers struggle to get their emails noticed amongst the volume of messages in an employers' inbox.
What can you do to increase the chance that prospective employers read your email? Here are a few tips from our experts.
Consider each part of your message.
Subject line: Pay attention to what you write in the subject line. It should clearly summarize the main point of the email, such as, Application for Accounting Manager – Jane Smith or, Seeking information about real estate industry.
Most importantly, Hello is not a helpful subject heading!
Opening: Get to the point quickly. Introduce yourself by telling the reader only what they really need to know such as mentioning who referred you to the employer. Ensure you have an email signature set up to avoid the need to mention your name. More about that below.
Body: Be clear about why you are writing to the recipient up front. Keep it simple and focused. The reader is much more likely to respond if they know, at a glance, why you're reaching out to them.
Closing: End with the details of what you are asking for such as dates, deadlines or the next steps. Make sure the reader knows exactly what's they need to do.
Sign Off: Your closing line can vary depending on the formality of the email and the relationship between the sender and recipient:
Sincerely is formal and used in the business world, especially when communicating with new contacts.
Best regards/Regards is less formal and implies that the sender and recipient know each other in a business context.
Warm Regards/All the best/Have a good day is less formal, but might still suitable for a more casual/familiar business relationship.
Signature: Create a professional signature for your emails. Include your name, occupation, phone number and a link to your LinkedIn profile or your online portfolio/website, if applicable.
Email Dos and Don'ts.
Do keep the email short.
Focus the key points and convey key information. Each paragraph should be no more than three to five sentences. Don't make the reader work too hard trying to figure out what you want.
Avoid phrases such as, I am writing this email to inform you that…, or In response to your job posting of January 15th… Use the subject line is for this.
Do keep your resume easy-to-read.
Use italics, bold or highlighting sparingly. It can look messy and not all email applications are set up to read such complex formats.
Do watch your grammar.
Emails may be more conversational than other forms of correspondence, but try to maintain a professional tone. It is acceptable to use contractions such as I'll, it'll, we'll, but avoid common "text" abbreviations such as plz, lol, thx, etc. And don't use ALL CAPS or excessive exclamation marks!!!!!!
Don't make jokes.
Jokes are don't always read as intended. Written correspondence doesn't convey sarcasm or tone well, so you might be misunderstood and end up looking unprofessional.
Do be polite.
If you are asking for assistance with your job search, remember to be courteous. Here are some terms you can use to make a request in a professional manner:
I am writing to request…
I wonder if I could…
I was wondering if…
Would it be possible to…
Remember to say thank you and express your appreciation. Never underestimate the power of gratitude!
Proof read your email before you send it.
Never send an email too hastily. Take time to proofread your message keeping the above tips in mind. Make sure that any relevant documentation is attached to your message before sending.
A well-written email that is thoughtful, spell-checked, and professional can go a long way when presenting yourself to a potential employer.