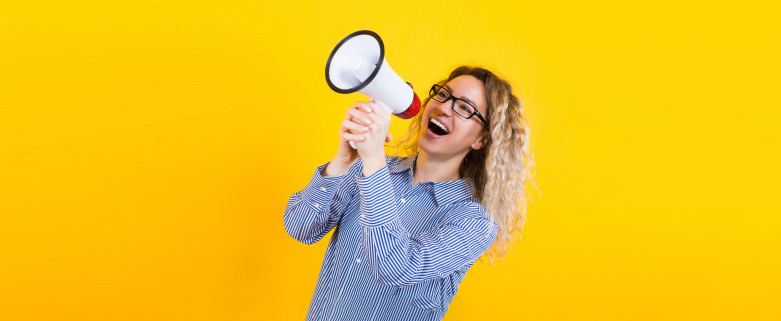 Whether you are looking for a new job, networking with colleagues, or giving a presentation, there will be many times throughout your professional life where you'll be asked to "briefly introduce yourself."
However, finding those few words to describe yourself isn't an easy task. The challenge is to describe your professional skills, accomplishments, and personality in simple, yet compelling terms that will catch the attention of those who might be in a position to help you with your career goals. Your bio shouldn't be just be a list of job experiences; that's what your resume is for. Instead, it should show the person behind the accomplishments.
How to Write a Bio:
Begin by thinking about the most important items the reader/listener needs to know about you. Ask yourself why should they want to get to know you? What makes you unique and worthy of consideration? Here are some items to consider:
Your credentials

Work history

Professional and personal achievements

Values

Passions and interests
Make sure that you share what is relevant to the situation and avoid attempts at humour. Humour is highly complicated and culturally defined. What is considered funny in one culture may be deemed as offensive in another. People's backgrounds play a huge role in the way humour is perceived. Stick to facts and accomplishments in your bio.
Here is a useful template from

The Muse

:
[Name] is a [title] who works with [who you help] to [how you help them].

[First name] [knows/believes] [what you know/believe about the work you do].

[First name] has [landed/secured/garnered/worked at/supported] [insert your most compelling experiences and wins].

[First name] is a [trained/certified/awarded] [insert relevant trainings, awards, honours, etc].

[First name] holds a [insert degree] in [insert area of study] from [insert university].
What This Sounds Like:
Alex Honeysett is a Brand and Marketing Strategist who partners with CEOs, executives and solopreneurs to grow their personal and professional brands, human-to-human. After spending nearly a decade working in PR and marketing for multimillion dollar brands and startups, Alex knows what truly drives conversions, sold-out launches, and New York Times interviews—and it's not mastering the marketing flavour of the week. It's how well you connect with the heart-beating people you're trying to help and communicate your understanding back to them.
Alex has landed coverage in print and broadcast outlets around the world, including the Today Show, Wall Street Journal, Mashable, BBC, NPR, and CNN. Her own articles have been featured in The Muse, Forbes, Inc., Mashable, DailyWorth, and Newsweek. In addition to her extensive PR and marketing experience, Alex is a trained business coach.
Alex holds a BA in communications and journalism from the University of Delaware.
---
Remember, like resumes and cover letters, you won't be using the same bio for every situation. Some instances may require more (or less) wording or should be written in a different tense (first person vs third person). Some may be more formal, some casual. You will probably need to write different bios for different purposes.
Tip: Research other bios that have been written for the same purpose, event, or industry. Identify keywords and lines that you can draw on to talk about yourself and adapt your intro to fit each scenario.
Finally, expect your bio to be dynamic and ever-changing. As you write and rewrite your introduction over time, it will evolve. The content, tone and length will all change to match the shifts in your career, achievements and goals over time.