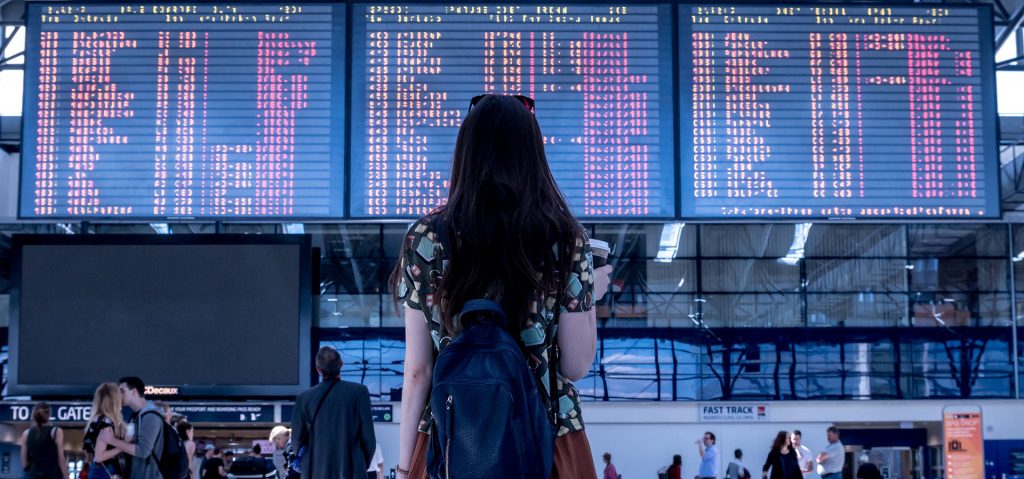 JVS Toronto's CanPrep program is designed to guide internationally trained professionals through the challenging aspects of the Canadian job market. Many CanPrep participants find jobs in their field shortly after they arrive, and sometimes even before they have left their home country!
Yana is an internationally trained Software Developer who was able to secure her dream job before arriving in Canada. She attributes her success to the support of the CanPrep program and her Employment Counsellor. We asked Yana to share her amazing success story and advice for other soon-to-be Canadian immigrants:
---
How long after starting the CanPrep program did you secure the job?
Two months!
How has the CanPrep pre-arrival program helped ease your transition into Canada?
I was able to secure a job before arrival and avoid the risks and worries of being unemployed for months. It provided much-needed safety and reassurance of smooth transition. Not to mention that the job itself is my dream job! I hope everyone will have such a rewarding job search.
What aspects of the program did you find most helpful?
The one-on-one communication with a professional Counsellor is the best part of program. In the pre-arrival flurry it is easy to skip the consultations and lectures offered, but when the help is so personally directed at you it's your responsibility to do your very best.
The personal touch also offers unparalleled credibility to the advice given: the internet (while mostly providing you with accurate information) is known to offer skewed or outdated opinions from time to time. Encouragement and moral support from the Counsellor is a big deal as well!
What did you think would be your biggest challenges before arriving in Canada?
I assumed it would be difficult to start speaking English since I've never used it for daily communication. Passing the trial period while taking care of post-arrival affairs seemed challenging as well. Mostly I was worried I would feel alone after all the warm goodbyes at home.
What do you feel about the challenges post-arrival?
Finding a permanent place to stay in Toronto turned out to be a much more involved process than I had thought. If I could, I would allow more time for it; a full month instead of two weeks in a temporary place. As for the anticipated challenges, speaking a foreign language feels more tiresome than difficult now.
My first month in Canada would have been impossible without my family taking care of home tasks while I was in the office, but it all worked well enough in the end. I also miss my friends and family but we try to keep in touch.
What are the strategies you used that helped you find your job?
I had tried sending out as many resumes with "templated" cover letters as I could prepare. I had made some critical mistakes, like focusing too much on past jobs instead of what benefits I would bring to new employers, and got mostly silence or rejection letters in response. I considered carefully what I wanted my job to look like, and spent a fair amount of time studying job search techniques during the CanPrep program. After my research I made just two applications, focusing on my cover letter and making it as persuasive as I could. One was a rejection, but another one (my favourite) became my current job! I was certainly very lucky.
When hiring a software developer personality is an important point to consider, which makes candidate's message very relevant. My letter was found impressive enough for an interview, and while I was showing more general experience, drive and levelheadedness than skills with the exact technologies being used, I got an offer in a matter of days. The program helped me to have faith and put a lot of work upfront to make a well-prepared and precisely targeted application instead of hurriedly sending out lots of un-useful ones.
Any pre-arrival job search tips that you would like to share with other soon-to-be Canadian immigrants?
Rejection is a not a bad thing and may happen for a number of reasons. No-one would like a job where they do not fit in – if your best resume and honest cover letter was sent without a reply, the place may not be a good match for you!
A hand-crafted cover letter makes all the difference, giving an opportunity to connect to people on the other side; generic letters kill your chances – no one will notice the human being behind the text.
Ask yourself: if you honestly think you fit the job, what should you share about yourself to the recruiter/hiring manager to send her running to your future boss with your resume?
Would you recommend CanPrep to others?
I would certainly recommend it! The program offers comprehensive guidance through the process of finding a job in Canada, from the early steps to the completion. The highlight for me was the support and motivation from my Employment Counsellor to do better and keep trying.
Has Yana's story motivated you to enroll yourself or someone you know in our program? Click here to register: https://www.jvstoronto.org/pre-arrival/canprep/#canprep-registration
---
Have a question you'd like answered in the CanPrep? Contact sharvari.jois@jvstoronto.org.