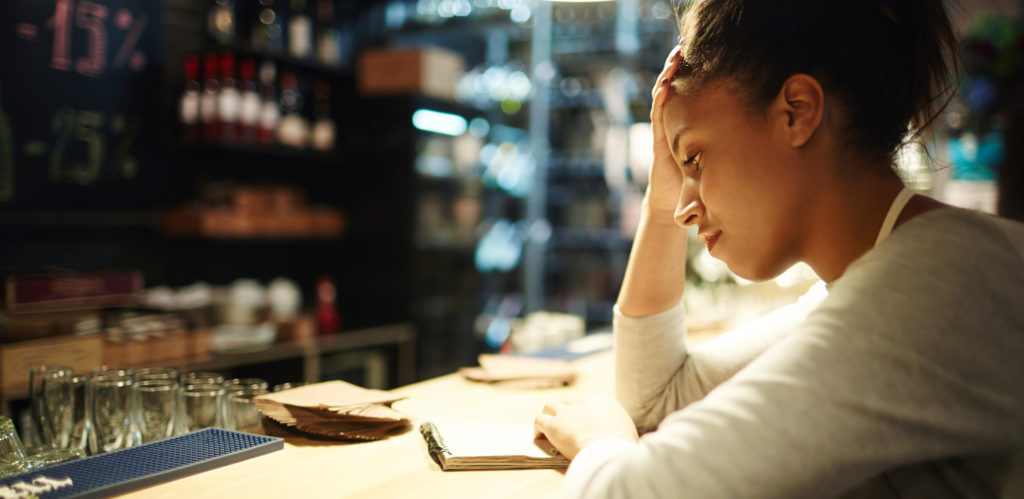 Bell Let's Talk launched in 2010 with a focus on building awareness, acceptance and action in mental health. Since then Canadians have taken the conversation around mental health to remarkable heights, making it clear that mental health matters.
Dr. Hadley Koltun, a Psychologist at JVS Toronto's Career, Education and Psychology Services, addresses some questions regarding mental health; its symptoms, diagnosis and how those who are struggling can find help and support in the workplace.
Q. What are the signs that may indicate you are struggling with mental health?

Mental health challenges cover a wide variety of different moods and behaviours. Symptoms of mental health issues may include:
Physical:
Increased fatigue

Sleep issues – sleeping less or more than usual

Difficulty concentrating

Frequent colds, flu, or infections

Rapid weight loss or weight gain
Emotional:
Increased feelings of anxiety, nervousness, and/or sadness

Feeling trapped or overwhelmed

Procrastination or excessive busyness

Feeling incompetent

Isolating oneself from friends and family

Increased irritability

Excessive worry

Loss of sense of humour

Loss of enjoyment in activities you once found pleasurable
If you, a friend, colleague or family member are experiencing several of these symptoms, it may be an indication of a problem that requires professional care or support.
Q. How is a mental health disorder diagnosed?

A mental health disorder is diagnosed by a registered health professional such as a physician or psychologist. Social workers and psychotherapists are registered health professionals but are not authorized to make such a diagnosis. To diagnose a disorder, a psychologist will conduct an assessment. Typically, an assessment will involve an interview with the client and the completion of standardized checklists or surveys. It may take more than one visit to determine whether or not a client has a mental health disorder, which disorder it is, and what accommodations or interventions are required.
Q. What are some of the symptoms people with mental heath issues experience that affect their ability to work?
The symptoms listed above may be indicative of a mental health condition that could affect someone's ability to work. Some of these symptoms can cause decreased performance or absenteeism.
Q. Should I disclose my mental health issue to my employer? If so, what documentation do I need to provide?
Disclosure of a mental health disorder is not necessary. However, if you are asking your employer for accommodations, you may require a letter from a health professional outlining what is required.
Q. What are some typical accommodations that a person with mental health concerns can ask for from their employers?
If work becomes overwhelming, employees can ask for a decrease in the volume of tasks to a manageable level, at least temporarily. Or space tasks out over a longer period of time to be worked out between the employee and their immediate supervisor. An employee may also require a quiet place to work as well as having regular breaks.
However, any accommodation recommended must not bring an undue hardship, i.e. the accommodation must not place an unreasonable burden on the employer or other employees. What constitutes undue hardship will vary in each case depending on the nature of the workplace and the employee's role within it.
Q. Do I need a note from my doctor or psychologist in order to take time off work for reasons regarding mental health?
According to the Mental Health Commission of Canada, approximately 500,000 Canadians, in any given week, are unable to work due to mental health problems. If you have sick days available, it's better to take them than to try and push through when you are not feeling well. If your mental health care requires more time off, the Canada Labor Congress recommends you talk to your Human Resources department and find out what sick time or short-term disability leave is available to you. You will likely need a doctor's note if you have to take a longer time off work, but it will depend on your employer's policies.
Q. Can I claim any medications or therapy treatments on my employee benefits?
That depends on your particular employer and the employee benefits plan they offer. To find out what is covered by your employee benefits, speak with your manager or Human Resources department.
Q. If I am struggling with feelings of anxiety, stress or depression that are affecting my performance in the workplace, what do I do?
Mental health matters. Speak with your doctor, a psychiatrist or a psychologist about your symptoms and treatment options. A physician may prescribe medication and both a physician and a psychologist can recommend counselling, psychotherapy, or accommodations at work. Don't suffer in silence.
If you have a question about mental health or the psychology services offered at JVS Toronto, contact us.