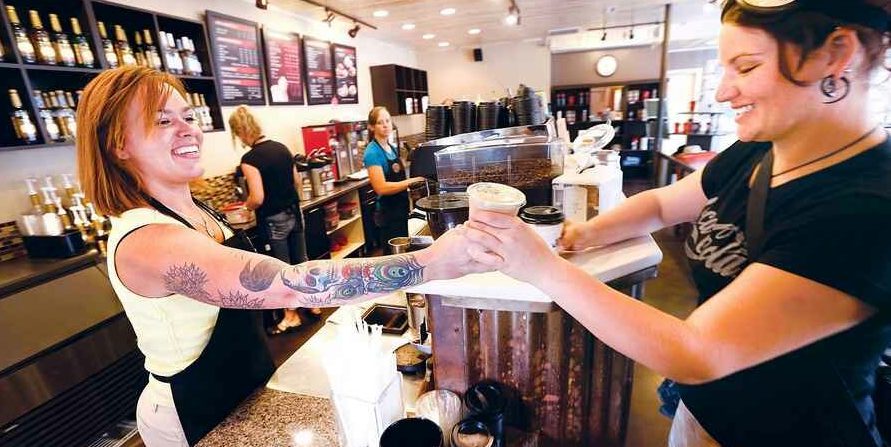 Dear Joanna,
I have tattoos on my arms and body piercings on my left eye brow. I've started my job search as a help desk or customer service representative at a telecom company. Do you think that my tattoos, and body piercings would affect the hiring? Should I hide them in the interview?
Signed: Proudly Tattooed (PT)
---
Dear PT
The statistics speak for themselves. Research from a survey conducted with 2700 managers and coworkers on a popular salary survey site reported that 76 percent of respondents felt that tattoos and piercings hurt an applicant's chances of being hired during a job interview; over 39 percent of those surveyed believe employees with tattoos and piercings reflect poorly on their employers. Overall, 42 percent of those surveyed felt that any and all visible tattoos are inappropriate at work, and 55 percent felt that way about body piercings.
Age plays a significant role in how tattoos and piercings are perceived at work. Regarding your upcoming interviews, I refer you to the following four suggestions from Monster and Money:
1. Consider the industry and position you are applying to.
Generally, I would recommend covering your tattoos and removing the piercing for the first interview, especially in conservative industries such as accounting or banking. That tattoo or piercing is more likely to worry employers if you're applying for a customer-facing position, such as a salesperson, customer service representative or a health care provider.
Even if the interviewer is fine with tattoos, they have to consider that their customers, clients and patients may not feel the same way. For more jobs in media, IT and creative industries, these employers might be more lenient.
2. Research the workplace/company culture.
You can use social media to find this out. Examine the photos and profiles of employees at the company you are pursuing. If this doesn't work, then join some of their groups that are relevant to your career goal and ask this question. Use Twitter to follow the company and employees and again, find out what they recommend.
As a last resort, call the receptionists to ask about the dress code for the interview.
3. Disclose that you have tattoos or piercings, if you hide them for the interview.
If the tattoo is inked in a spot that would probably be exposed in day-to-day work – your arms, for example – bring this up when the interviewer asks if you have any questions. Wells suggests saying something like: "I have tattoos on my arm. What are your thoughts about needing to have those covered up, or is it OK to wear a short-sleeved shirt where they might be exposed?"
4. Don't let tattoos or piercings distract your interviewers.
Job interviews are stressful enough, so I wouldn't recommend doing anything to distract from your skills and value. As Gottsman says, "You want to be remembered for your skills and your value, not for what you wear or have on your body." Wear a proper suit. Accessories like rings and watches can hide certain tattoos, but make sure they don't shake when you move.
For another perspective, check out Kate Parkinson's on the matter post in this blog.
Joanna