For over 75 years, JVS Toronto has been offering employment-related programs and services for newcomers, youth, people with disabilities, the unemployed and the underemployed.
In line with our roots and strong history of serving newcomers, JVS Toronto is committed to responding quickly to meet the needs of refugees in times of crisis. Over the last number of years, the agency provided in-depth employment support to refugees from countries including Syria and Afghanistan. In 2022, JVS Toronto again mobilized quickly to help people affected by the war in Ukraine, settle and find work in Canada.
JVS Toronto is offering targeted employment services and language training programs that prepare them for the Canadian labour market.
Below we have put together a list of programs and resources for new refugees coming to Toronto.
---
JVS Toronto Employer

Partnerships Supporting the Hiring of Ukrainian Newcomers
JVS Toronto has partnered with several organizations and employers in the community to help Ukrainian refugees find quality employment.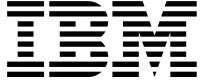 IBM Canada
Tech leader, IBM Canada, has created a hiring program for individuals displaced by the war in Ukraine who are currently in Canada, or those who are able to make it to Canada. Job seekers are invited to complete a short form at ibm.biz/UkraineProject.

Loblaw Companies Ltd.
Loblaw is the largest Canadian food retailer and has been named one of Canada's Top Employers and Canada's Best Diversity Employers. They invite job seekers from Ukraine to apply for the following positions:
Corporate Positions: Financial Analyst, Marketing Analyst, Human Resources Clerk, Merchandiser, Procurement Clerk, Risk/Compliance, Compliance, Communications. Please create a Workday account and apply here.
Atlantic is a manufacturer of innovative and sustainable packaging products. They invite job seekers from Ukraine to apply for a variety of positions throughout Ontario. Please review all available positions and apply here.
We are working with many employers to support refugees and newcomers with employment. Check back regularly for updates to this page. You can also register for employment services here.
---
JVS Toronto Employment Programs
One-on-One Job Search Support
If you have refugee status or are in the process of obtaining or already have a Canada-Ukraine Authorization for Emergency Travel (CUAET), JVS Toronto can match you with an Employment Expert who can help with you with next steps in your job search. If you have any questions about how JVS Toronto can help you, please email refugeesupport@jvstoronto.org. 
Intensive English for Employment – Workplace Communication Skills for Newcomers From Ukraine
Improve your communication skills and get hired faster. This intensive 6-week, online program
offers group classes and individual 1-on-1 support that will help you build Canadian business communication and writing skills so you can find employment anywhere in Canada. Open to Ukrainian Temporary Residents in Canada. To register, contact 416-649-1603 or refugeesupport@jvstoronto.org. 
---
Emergency

Resources



The Canadian government has created the Canada-Ukraine Authorization for Emergency Travel (CUAET) to help Ukrainians and their family members come to Canada as quickly as possible and to provide them with the ability to work and study while in Canada.  
The CUAET also gives those who are already in Canada the option to extend their visitor status, work permit or study permit so that they can continue to live and work or study in Canada temporarily.
---
Resources for Settlement in Canada
Immigration, Refugees and Citizenship Canada (IRCC) facilitates the arrival of immigrants, provides protection to refugees, and offers programming to help newcomers settle in Canada. Specific information is available for people affected by the Russian Invasion of Ukraine and supports available to people coming to Canada from Afghanistan.
The Government of Canada Job Bank helps newcomers to Canada find jobs. This website provides useful information on the steps needed to be able to work in Canada as well as a list of available jobs for newcomers to search through. See an example here.
Learn about the support Government of Ontario offers refugees during their first year settling in the province in addition to information specifically for those coming to Ontario from Ukraine. 
Canadian Ukrainian Immigrant Aid Society provides a wide range of free settlement and adaptation services to help newcomers settle in Canada successfully.
Jewish Immigrant Aid Services offers supports and integrate new Jewish immigrants and refugees to Canada.
COSTI offers services and programs to assist refugees in Canada. 
The Afghan Women's Organization provides settlement services to all newcomers, with a special focus on women, their families, refugees and people who have experienced war and persecution.
Canada InfoNet provides settlement, education and employment information for newcomers arriving in Canada.  
---
How can I help?
There are many ways for Canadians to help by providing support to the refugees who are being impacted by the current situations in Afghanistan and Ukraine.
See how JVS Toronto can help with your job search.