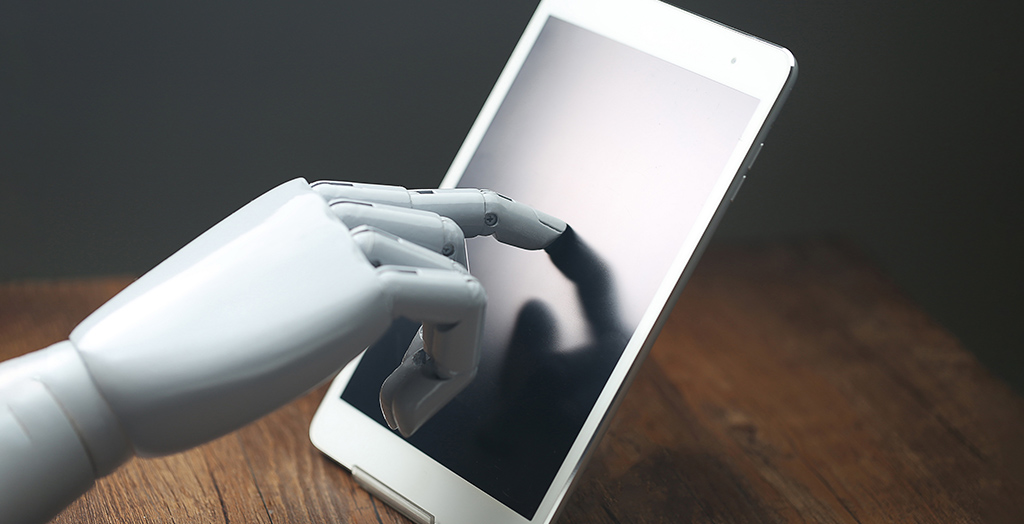 Few job search experiences are more frustrating than applying for a perfectly suited job only to discover that that your application has disappeared into the black hole of cyberspace, never to be heard from again. Many job seekers do not know that at least 70 percent of resumes are rejected before they are ever reviewed by humans. Instead, resumes are being received, parsed and evaluated by computer bots known as Automated Tracking Systems (ATS).
ATS require applicants to register on a company recruitment site and submit resumes online. While it would seem that job seekers would benefit from the convenience of submitting a resume anytime and anywhere, many are at a disadvantage because their resumes haven't been created in a way that computer software can read. Therefore, talented candidates might not be selected by employers for interviews, regardless of how well-qualified they may be.
To succeed in the online application game, it's important to understand what an ATS system can read and how it selects candidates for further consideration.
What is ATS?
ATS refers to a range of software programs companies used to gather, read and process the contents of resumes. ATS bots are designed to evaluate resumes against a set of parameters or keywords and then rank each resume according to how well it matches the specific requirements of the job. Based on that ranking, employers decide which candidates will be invited in for an interview.
Are all ATS systems the same?
ATS systems can differ in levels of sophistication. More advanced bots can read a wider variety of formats, while many older systems, still actively in use, are limited in what they can parse from a document.
Also, not all employers use ATS in the same way. Some choose to quickly scan resumes and pre-screen a group of candidates according to work history or qualifications, while other employers rely on the software to review resumes thoroughly and select only a small number of candidates for consideration.
What does an ATS-friendly resume look like?
In order for ATS to read a resume, the document needs to be carefully written, with specific attention paid to the format, content, and type of file in which the information is presented:
1. File Type.
The most effective resumes are written with two audiences in mind — the bots which pre-screen your application and the actual HR professional who will eventually review it. To ensure your resume meets both audiences' expectations, docx Word document format is the best; it is easily read by an ATS, yet it allows for the freedom to create a resume that will visually appeal to a recruiter or hiring manager. Follow the job posting's instructions regarding file format carefully. Keep in mind that while some newer ATS programs might be able to read pdf files, not all can, so use a docx file if you are not sure.
2. Keywords.
ATS software searches your resume for keywords chosen by employers. The easiest way for a computerized system to identify keywords is by locating words in the resume that directly match the job posting. ATS will scan for words that refer to skills, job titles, and specific credentials or education. The system then selects the resumes that best match the chosen keywords and ranks them for further consideration.
The system may also consider how often that keyword is used. So if you used a particular important skill in more than one job, you should list it in every job it was used. The repeated mention of important keywords throughout your employment history might add weight to your application and improve your rank. ATS systems may also assess your level of expertise in a particular skill by looking at the length of time you were using it in a relevant job, according to the dates on your resume.
Tip: Don't try to trick the system — it's smarter than you think. Some job seekers try to manipulate the ATS system by adding a list of keywords at the end of the resume or embedding them in white text somewhere in the document. The software is designed to look for the keywords in context, and will consider whether the keyword is mentioned a Job Description, a Summary Statement or listed under Education. It will ignore out-of-context keyword loading.
That being said, the bot isn't smart enough to interpret what you mean, nor can it understand synonyms, so be specific in your choice of words. For example, a bot which is reviewing resumes for the role of "Administrative Assistant" may reject resumes that use other terms such as "Office Manager," "Receptionist," or "Personal Assistant". So make sure to include the keywords mentioned in the posting using the exact spelling and exact choice of words. If the job posting says, "Word, PowerPoint and Excel," you cannot replace it with "Microsoft Office Suite" or use "Power Point" instead of "PowerPoint".
Tip: Also, be careful with slashes. "Word/PowerPoint/Excel" will not be read as three separate words. So leave a space between the slashes – "Word / PowerPoint / Excel" – to ensure each word is picked up by the software.
3. Formatting.
ATS bots will attempt to parse the information on a resume and categorize it. This means that if a resume is formatted in a way that the computer cannot understand it, some data might be lost. For example, some ATS systems cannot read document headers, so if you put your name and contact information in the header section, the program might not be able to capture the very information an employer would need to contact you.
It is best to keep your formatting simple:
No header or footer sections

N

o tables, text boxes, graphics or images

Bullet points are easily read by humans and bots alike, but stay away from fancy symbols for your bullets; stick with dashes or dots for maximum readability

Keep the layout simple and self explanatory — make sure that headlines are clearly identified without use of fancy formatting such as bolding or

underlining

Avoid columns and text boxes; some bots cannot read them

Keep the font consistent and simple: Arial, Calibri and Helvetica are easily read by all ATS systems; if you prefer serifs, Garamond, or Georgia are good choices

Avoid abbreviations or alternate spellings; common abbreviations such as MBA or SEO may be used on your resume, as along as they were used in the original job posting

Some older ATS systems cannot read brackets, so best to avoid them as much as you can
How to create an ATS-friendly resume.
1. Prepare your keywords.
To identify the best keywords to use, gather job postings that interest you and select those words that appear frequently and match your skills and experience. Incorporate those keywords into your resume by including them in the descriptions of your jobs where those skills were used. If applicable, add them to your Education section under the institutions or courses where you learnt them. You can also list keywords in the Skills or Summary section in your resume.
2. Simplify your format.
Write a clean and simple chronological, or modified functional resume, using the formatting tips above.
Tip: Test the readability of your resume. To do this, save the resume as plain text. This will remove all formatting, so you can see any information is lost and if the headers and dates still make sense when a computer systems reads it. Then save it into a docx, so you can use a more attractive font. Remember, once your resume passes the ATS system, your Word version is likely to be reviewed by an actual human, so you want it to look attractive.
3. Tailor your resume to each job posting.
When you are ready to apply for a specific job, carefully review the posting against your resume to make sure that you are not missing any important words or spelling required by the employer.
Tip: To capture all the important keywords, paste the job description into a word-cloud generator like Wordle which will help you identify the most frequently used terms.
4. Follow instructions.
With your new ATS-friendly resume ready, make sure to apply exactly as specified by the employer on the posting, and you might finally get that attention that your skills and experience truly deserve.