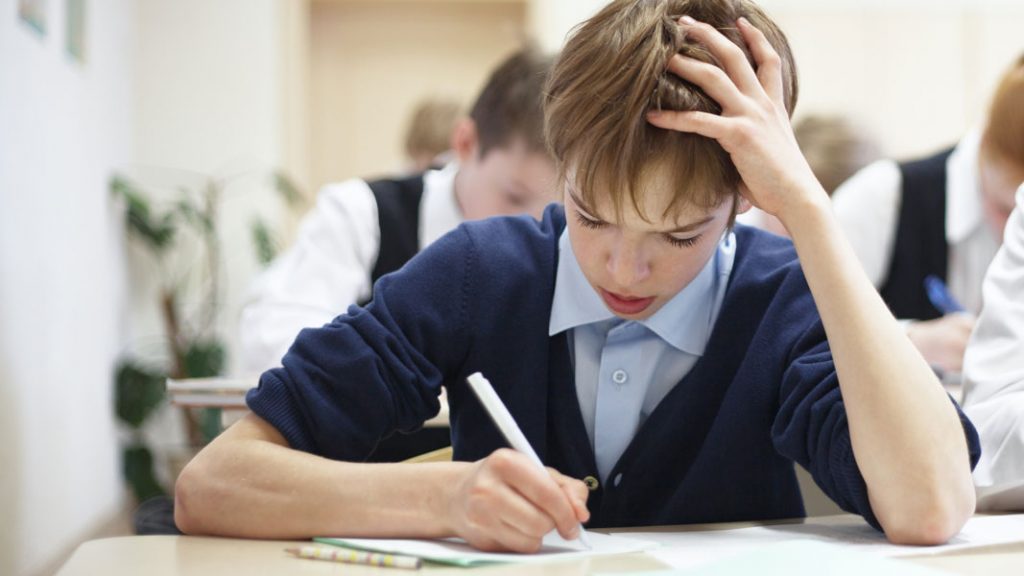 We are thrilled to welcome another contribution from our professional staff at the JVS Psychological and Career Services department. This post, by Psycho-educational Consultant, Sandy Seider, offers parents strategies to help children who are struggling with organisation and time  management, to better cope with the challenges of homework.
_________________________________________________________________
Proficient learners grasp information and develop their own effective systems for organization and time-management. Students with processing difficulties and inefficient learners frequently have difficulty developing these skills independently. In many cases, these skills need to be explicitly taught to students. They also need to be practised, reviewed and reinforced on an ongoing basis. There is no overnight formula for developing effective study skills; mastery occurs through a student's acceptance and practice of these skills both at home and at school.
Parents play an important role in supporting students with organization and time-management challenges. It is important to remember that knowing and doing are two different things. Thus, imposing structure and order on tasks are essential in supporting students with weaknesses in organization, planning and time-management.
In this regard, the following may be helpful:
Emphasize efficient time-management. Every Sunday evening, meet with your child to plan and record activities for the coming week.  Use a single tool as the central organizing system for tracking all projects, including non-school demands. Information might be recorded and tracked in an agenda book, a calendar, a white board, or in a visual mapping computer program.
Set aside a consistent time each weekday evening for homework and school-related activities. There should be as few distractions as possible with TV, telephone calls and other diversions eliminated during the allocated 'work hour'. Choose a time when neither you nor your child is tired or likely to be interrupted by other demands.
Ensure that your child has a 'homework buddy' who is in his class. This way, your child can contact his buddy to find out information about assigned homework.
Keep your child's workspace organized, even if this means that you need to maintain it for your child. It is often helpful to organize this space while your child is present.  As youngsters can waste of lot of time tracking down things like pencils, paper and rulers, stock your child's work area with any materials she is likely to need. The aim should be to get your child accustomed to working in a neat and organized environment.
Help your child maintain notebooks and binders, as well as to make good use of a daily agenda. Together with your child, help put things in the right order, repair damaged notebook paper holes and discard unneeded materials. Ensure that information from your child's school agenda is recorded on the central organizing system that you have chosen.  A daily or weekly backpack cleaning if often helpful, as well.
Emphasize time management, talk about budgeting time and discuss events recorded on their personal calendar. Give your child considerable notice regarding tests, due dates for assignments, and other deadlines. Help your child plan their time – deciding what they will do, when they will do it, and how much time they expect to devote to specific activities or stages of work.
Help your child undertake complex or multi-tasking challenges. Create a very specific list of steps needed to complete the project at hand. Once you have a list of the steps involved in a specific project, talk about all the components and how they can be tackled in the best and most efficient order. Keep in mind that sometimes children with planning difficulties avoid tasks because they don't know where to start. Planning out the project with a clear first step often paves the way for them to get started.
Remind your child to place completed homework assignments in their school bag to be returned to school. This should be done as soon as the homework is completed. For work completed on the computer, make sure that work is emailed to the teacher as soon as it is completed.
For more information about the services offered by JVS Toronto, check out our website.
_________________________________________________________________
Sources:
O'Brien, Linda. How to Get Good Grades In Ten Easy Steps. Dayton, OH: Woodburn Press, 2005.
Cooper-Kahn, Joyce and Dietzel, Laurie C. Late, Lost and Unprepared – A Parents' Guide to Helping Children with Executive Functioning. Bethesda, MD: Woodbine House, 2008.