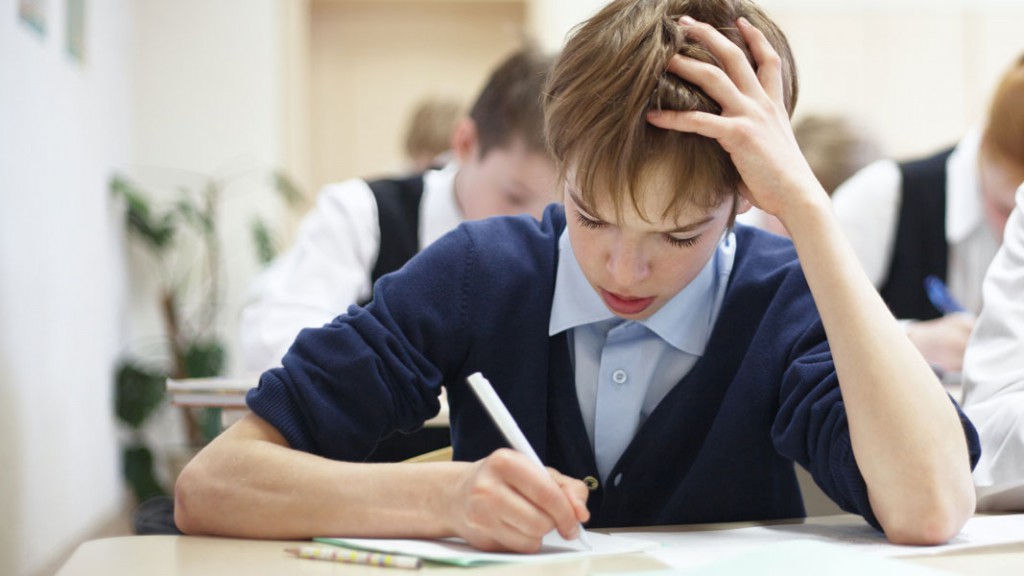 We are excited to welcome contributions from the professional staff at our Psychological and Career Services department. This post, by Psycho-educational Consultant, Ashley Pitch, focuses on strategies to identify and deal with Attention-Deficit/Hyperactivity Disorder (ADHD), an area in which JVS Toronto offers expert services.
Attention-Deficit/Hyperactivity Disorder (ADHD) is a disorder that appears in early childhood. We can all think of children we know who can't sit still, daydream, don't follow instructions, and never seem to be listening. Although these behaviours can be characteristics of ADHD, it is important to differentiate between 'normal' childhood behaviour and ADHD itself.
To start, see if any of the following describe your child?
is easily distracted by noises or other stimuli
does not pay attention to details or makes careless mistakes in his work
is fidgety with her hands or feet or squirms in her seat
has difficulty playing quietly
has difficulty sustaining his attention
avoids tasks that require constant mental effort
has trouble waiting her turn
is disorganized and loses his belongings
is forgetful
appears as if she is not listening when you are speaking to her
If only a few of these describe your child, or the symptoms appear only in certain situations, it is likely not ADHD. However, if there are a number of symptoms present and they persevere across settings (at home, at school, during play), it is worth further investigation.
What to Do As a Parent?
If you think your child may have ADHD, there are steps that need to be taken to make a diagnosis and rule out other possible explanations.
Both parents AND teachers should make careful observations of your child's behaviour at home and at school and should meet to discuss their concerns and observations.
If your child's school offers psychological services, a psychoeducational assessment can be requested to investigate her cognitive, behavioural, and academic profile. Information from the parents AND teachers, as well as direct observations, will be compiled to determine if a diagnosis is necessary.
Alternatively, you, as parents, can seek a private assessment by contacting a psychologist or an organization that offers psychological services. The psychologist will request information from both the parents AND the school.
The psychologist will determine whether your child meets the criteria for a diagnosis. If so, a plan for treatment will ensue that includes home and school strategies as well as a discussion regarding the potential benefits of medication.
How to Work with Your Child and the School
It is common for a child with ADHD to experience challenges at school. Potential difficulties include:
Challenges paying attention or staying focused on their work, even though they may be capable and understand the material.
Poor organization and study skills, including keeping track of their belongings, following a schedule, and breaking an assignment down into smaller steps.
Immature social skills and difficulty with self-control, including getting into trouble in class.
Inconsistent work output – they may know information one day and the next they cannot remember it.
As a parent, there are a variety of ways in which you can make a difference in your child's school experience. These can include:
Speaking with your child's teacher to see where she is having the most problems.
Working collaboratively with the teacher to determine how to address the problems both at home and at school. Specifically, what strategies can be implemented in both settings to help your child be successful at learning and completing her school work.
Reading and learning about ADHD and sharing the information with the school.
Acknowledging that it may be harder for your child to be organized, complete assignments, stay on task, and learn new material, than for other children.
Helping your child with her challenges and determining strategies that are suitable for the home and at school (e.g., breaking tasks down into small segments, help to get organized, provide ways to allow him/her to use any excess physical energy).
Requesting a meeting with school staff to address any academic concerns and creating a plan of action.
What Else Can You Do To Help?
There are many things you, as a parent, can do to help your child with ADHD. To start, you can:
Identify what your child is good at (e.g., computers, storytelling, art) and build on those strengths.
Create consistent routines, including regular times for meals, homework, TV, and bedtime. Put specific routines in writing or in pictures to help her remember.
Create a sense of responsibility in your child by giving her some chores (e.g., setting the dinner table, making her bed).
Limit distractions during homework hours so that your child is able to focus on her schoolwork.
Create short and clear rules or lists of tasks to help your child know what is expected of her and to aid in remembering what she has to do.
Provide immediate positive feedback whenever your child is being good to boost her sense of pride and self-esteem. You may also consider offering incentives for completed work/chores or good behaviour.
---
For more information about the services offered by JVS Toronto, check out our website.