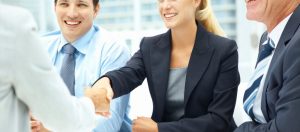 In a previous post, Janelle Watkins wrote about the importance of not burning bridges in job search or work, because, as she said — "You never know when you'll come across these people again and you never know who they may speak to about your behaviour within your chosen field." Working in social media, this point struck home for me; the Internet has made job searchers, more than ever, visible to potential employers. Job seekers do not seem to be aware of how exposed they truly are to the curious eyes of potential employers, who — fairly or not — use this information in their decision making process.
Everyone who uses social media (Facebook, Twitter, blogs) has come across comments in an online public conversations which make them cringe — comments which are personal, inappropriate, mean spirited, rude or even abusive, written often on an impulse. These comments are public and could be easily found by anyone searching for a candidate online. Similarly, emails and text messages are sent, which could also be kept and forwarded. In addition, we know that when evaluating candidates for hire or promotion, employers may casually ask around, to assess the reputation of the applicant and their activities.
It seems to me that much of this comes down to basic behaviour etiquette; the kind that teachers put up in their kindergarten classrooms, which, it seems to me — we tend to forget as we get older.  A quick online search for rules of behaviour lead me to these "Big Six Recess Rules", on a school website:
Though they may seem childish, these rules are relevant to the way we, as adults in the world of work, are expected to conduct ourselves (and which many of us seem to forget):
"Show respect…" — Everyone, including the receptionist, the person who answers the phone, a colleague, teacher or client, might have an impact on how a person may be judged when decisions about jobs are made. Many job seekers have lost opportunities when their disrespectful attitude was pointed out to a potential employer. It's important to remember that employers regard behaviours such lateness, disorganization, a lack of preparedness, a refusal to follow instructions (such as when employers say "no calls please" on a job post) as disrespectful and will take that into consideration when making a decision.
"Use words that compliment, help and support…" — In this age of digital media, words are key. They are the evidence and record against which job seekers are evaluated — including the words job seekers deliberately choose to market themselves (on resumes, cover letters, LinkedIn profiles, etc), as well as those written in casual conversation on social media. A quick search on Google will reveal both.  Keep in mind that just as much as negative words can be held against you, positive words can be an advantage. If an employer comes across you on social media and finds you to be intelligent, generous and positive, that may be a deciding factor too.
"Settle differences peacefully" — Employers often want to know about a candidate's ability to handle conflict and deal with criticism.  Again — this can be demonstrated in how you handle yourself in social media.  It can also be addressed in an interview with examples from your work history where you accepted feedback, handled a difficult colleague or dealt with an angry customer.
"Take care…" — The way in which a candidate maintains their workspace, the neatness of a job application, attention to detail and physical appearance all give employers a clue about a job seeker's commitment to taking care in their work.  This too, is key for employers and can be demonstrated through how you manage your online and workplace behaviours.
"Always be where you are supposed to be" — Obviously, cultivating a reputation for unfailingly and punctually attending work, job interviews, classes and other commitments is important.  This could also refer to appropriate use of social media — employers will expect to "find" you, as a job seeker, in certain places online, notably LinkedIn, and if you are to be found elsewhere (Twitter, Facebook, etc), it's important that you present yourself well there, too.
"Always try to perform better than you did yesterday" — This is my favourite of all the rules, because it highlights the difference between mediocrity and excellence. Demonstrate your high standards by ensuring you have things such as error-free resumes, are fully prepared at interviews, present strong references and LinkedIn recommendations, can show a commitment to life long learning and the are able to confidently identify your genuine weaknesses and strengths in an interview.
The basic ideals listed in the rules of the playground are the same values employers expect to see demonstrated when they make hiring decisions.  Modern technology, through social media and the Internet, has given people unprecedented access to information about each-other. The challenge to all of us, whether we are  job seekers, freelancers, contract workers, employers or business owners, is to maintain a reputation for respect, sociability, fairness, consideration, attentiveness and excellence, both online and in real life.

Have you Googled yourself lately?  Check out your online image? Does it represent you well? Comment here. We'd love to hear what you discover!