A Message From Our Leadership
Last year, over 13,000 individuals, each with their own unique story, came to JVS Toronto in search of support. While they all shared a common goal of finding meaningful employment, each represented much more than just a number in our database. Every person had individual needs and barriers to employment that impacted their journeys.
JVS Toronto was founded to help Holocaust survivors and refugees find employment in Canada after the Second World War. While the scope of our services have expanded over the years, our commitment to serving newcomers remains unwavering. Our decades of experience are what guide us as we strive to stay true to our founding values, and respond to rapidly changing conditions. As we celebrate this milestone year, we are optimistic about the significant role JVS Toronto will continue to play as a social service agency in the Greater Toronto Area. The organization is well-positioned to bring new, innovative, and dynamic programming to our clients and community.
Thank you all for your generosity and dedication over the last 75 years. May we go from strength to strength as we embark on 75 more. Watch our 75th anniversary video.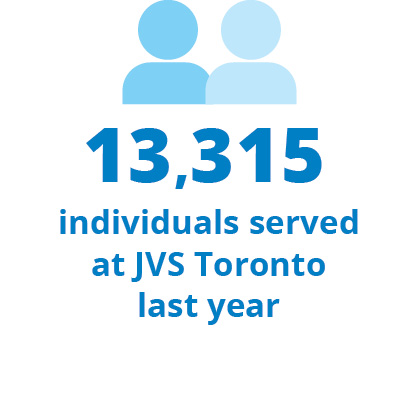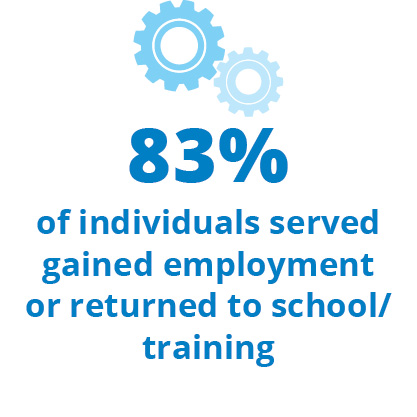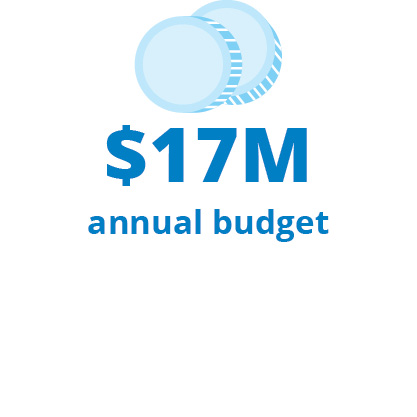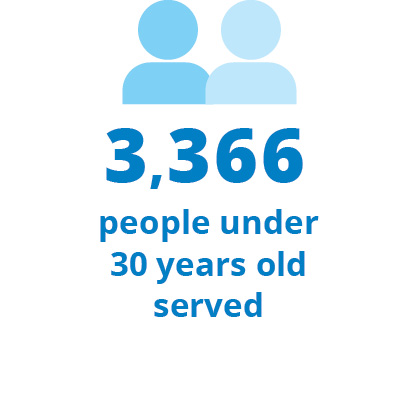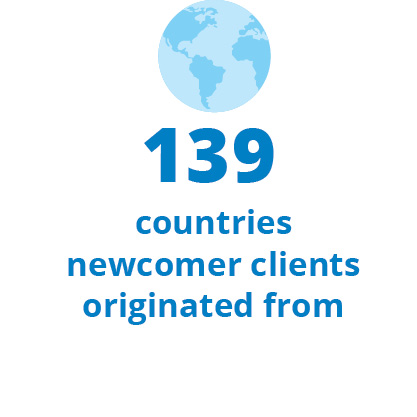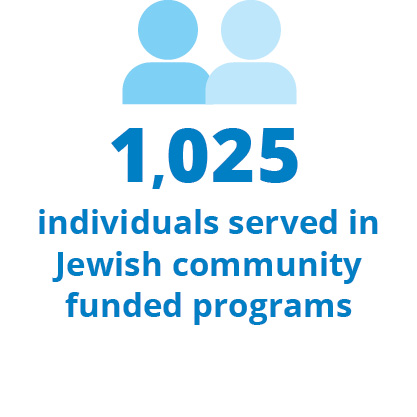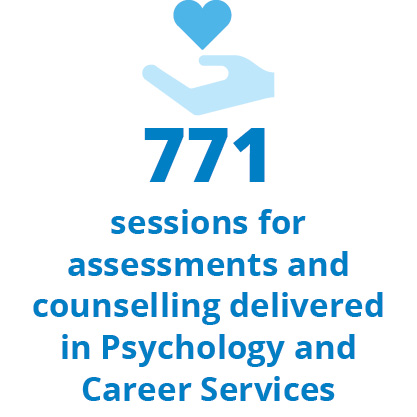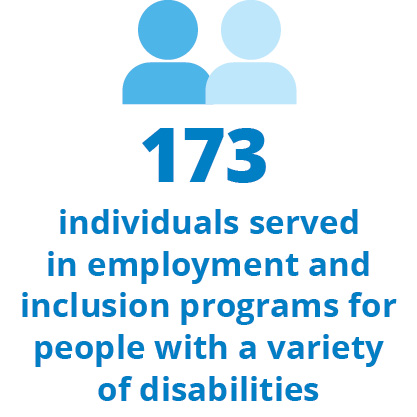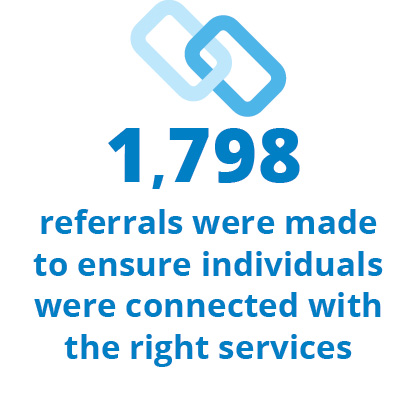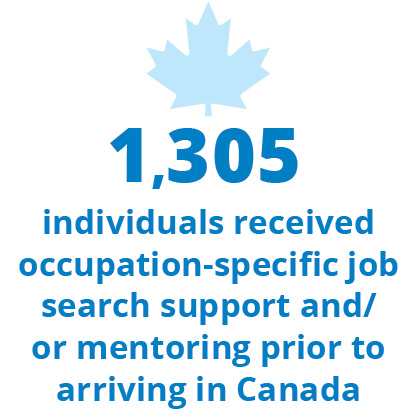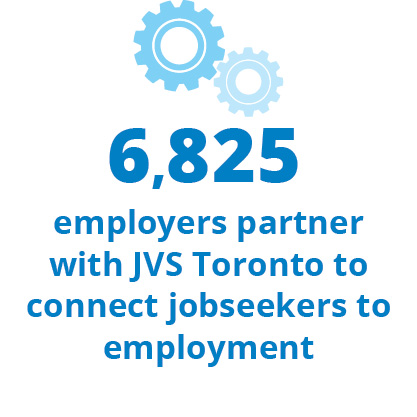 ---
Our Clients
Vale
rie's Story
Valerie Amponsah had a vision of what she wanted her company to be. The Goddess Essence would be a luxury candle and wellness brand inspired by the goddesses of West African folklore and dedicated to celebrating femininity and self-love for Black women. She knew launching a new business would be challenging, especially in the competitive self-care industry, but Valerie was uncompromising in her commitment to see her vision through.
The Youth Entrepreneurship Program (YEP) provided Valerie with a wide variety of learning opportunities. She worked with business management mentors to learn about large scale production, daily business operations, marketing and sales, and time management to turn her idea into a viable business. Valerie's unwavering work ethic as an entrepreneur, along with the monetary support and professional guidance she received, made The Goddess Essence a success.
"The Youth Entrepreneurship Program was great; full of knowledge and practical experience. My confidence, ambition, and business acumen increased after being in this program. I am now a stronger and more confident business woman."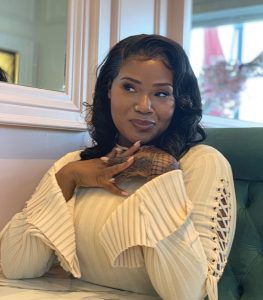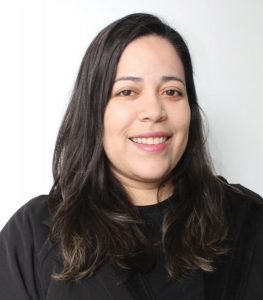 Carla's Story
Carla de Sousa was a Psychotherapist in her home country of Brazil before immigrating, but she didn't have the English language skills or Canadian work experience to build her career in Canada. She spent 4 years working a survival job and slowly losing hope that she would find employment in her field again.
Her self-confidence was low when she discovered Job Search Workshop for Newcomers, but the 4-day program opened up a world of opportunities for her. She worked with an Employment Counsellor to create an action plan designed to improve her English and eventually help her register with the College College of Occupational Therapists of Ontario. Today, Carla is working in her field as a Rehabilitation Support Worker Assistant where she is utilizing the education she received in her home country, developing her expertise, and helping others in her new home.
"JVS Toronto helped me to build my career plan, create my resume, and reach my goals of finding a job related to my background. That support was important to overcome my career gap and improve my self-confidence."
Jonah
's Story
Jonah Hoffman graduated from university with a Bachelor's degree in Aerospace Engineering and a strong interest in computer science. But that was in late 2019, right before the aerospace industry came to a standstill because of Covid-19. With no possibility of employment in his field, Jonah was forced to make a change. He began learning more about software development and switched his career goals.
When he came to JVS Toronto, he needed help to break into this new industry. EMETemployment helped Jonah rework his resume, connected him to industry experts, and coached him through job interviews. Through our partnerships with employers in the Jewish community, EMETemployment connected Jonah to a tech company looking for a Junior Software Developer. Jonah's hard work and ability to learn quickly made him a valuable team member and he continues to work for them as a Technical Consultant. Today, he is building expertise in his field and has a promising future ahead.
"I entered the workforce at a challenging time in my industry. JVS Toronto helped me improve my resume and gave me lots of advice. With their help, I was placed in a fulfilling career in the tech industry. Thank you JVS Toronto for helping me launch my career."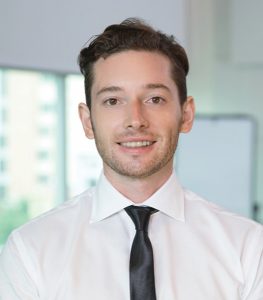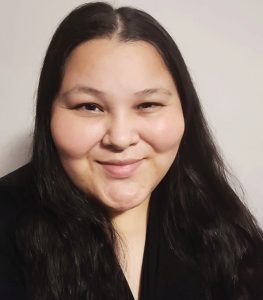 Nancy's Story
Nancy Chicas knows what it means to face life's challenges. Her family immigrated to Canada from El Salvador when she was just two years old. Due to learning issues and family displacement, she did not finish high school. She has experienced homelessness and has been a single mother to two young boys, both of whom are on the autism spectrum and have their own learning difficulties.
Nancy wanted a career that would make a difference in her community. After applying to the Social Service Worker program at Seneca College, Nancy was referred to JVS Toronto's Psychology and Career Services Division where she worked with a Career Counsellor to discover her strengths and manage the challenges she would face as a post-secondary student. Since then, she has completed her first year at Seneca and is excelling in her first work placement as a co-facilitator at an after-school program for youth. She is feeling "really positive about where I am in my life right now. I feel like a contributing member of society." Nancy's passion and commitment to helping others is truly inspiring.
"Working with a Career Counsellor at JVS Toronto helped me gain a better understanding and appreciation of my abilities, by not only focusing on my strengths, but also boosting
my self-confidence."
David
's Story
David Patel has a Bachelor's degree from the University of Toronto and a Research Analyst Certificate from Humber College. He also has Autism Spectrum Disorder (ASD) and has challenges with eye contact, socializing, and understanding non-verbal communication. For individuals with ASD, it can be difficult to find employers who can recognize their strengths. David sent out many job applications, but had difficulty getting past the interview stage.
Through the ASD Job-Readiness Program, David practiced his communication skills in mock interviews. He also learned to network on LinkedIn, and connect with employers to ask for informal meetings and interviews. The support that individuals need in order to overcome barriers to employment often goes beyond simple resume assistance. Always optimistic, David kept moving forward and his hard work paid off. Today, he is working as a Banking Clerk with the Girl Guides of Canada.
"JVS Toronto helped me build confidence in job applications and interviews. I don't think I could have had the success I did without them. I am truly thankful for what you've done for me; a person with disabilities."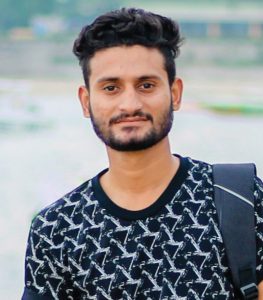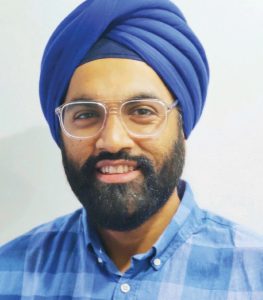 KD's Story
When Kanwardyal "KD" Singh was preparing to leave India and relocate to Canada, he enrolled in Canada InfoNet, our pre-arrival program for immigrating professionals. Through the program, he learned to create a Canadian-style resume, update his communication skills, and was matched with a mentor in his field of product management. It was that mentor who helped him land his first job in Canada just two months after arriving. Many people would have been happy with that outcome and moved on with their new lives, but not KD. He wanted to pay it forward, so he came back to Canada InfoNet to volunteer as a mentor supporting other international professionals like himself.
Over the past two years, KD has helped 20 immigrants and their families through the challenging process of relocating to a new country. His mentees are always thankful for his guidance and praise his mentorship skills. In addition to volunteering at Canada InfoNet, KD is a true program ambassador. He represents JVS Toronto at events and actively promotes our services through his own social media. Not only does KD supports his mentees, his dedication and compassion serves our whole Agency.
"With JVS Toronto, I've had the unique opportunity to have a positive impact on the lives of so many amazingly talented newcomers. Watching a mentee's successful transition to Canada is one of the best feelings ever."
Mahsa
's Story
Mahsa Esfahani was a recent graduate in Civil Engineering when she immigrated to Canada. After five years as a stay-at-home mom, she was eager to start a career in her industry, but had difficulty finding a job. Mahsa faced multiple barriers including a gap in work history and a lack of Canadian experience. Unsure where to start, Masha turned to JVS Toronto. She participated in several of our specialized programs; developing an action plan in the Job Search Workshop for Newcomers, improving her language skills in Canadian Workplace Communication, and taking part in Employment Ontario workshops like Resume Writing and Interview Skills.
JVS Toronto became a refuge where she could talk to professionals and not feel alone. The Agency's wrap-around approach to service delivery  helped Mahsa overcome her barriers and put her on the path to meaningful employment. She got a job as a Project Manager Administrative Clerk and was quickly promoted to Project Coordinator after just 8 months. Since then, Mahsa has been promoted to Civil Engineer-Utilities and is now confident of her future success.
"JVS Toronto supported me above and beyond my expectations. I am excited with my new position as a Civil Engineer and am grateful to JVS Toronto for helping me in so many areas."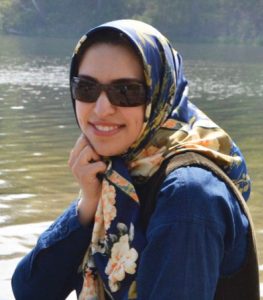 ---
Downloads